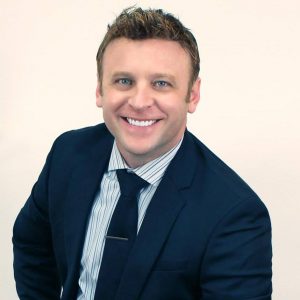 Seth Harp's broadcasting career has spanned the better part of three decades.  He is currently the host of "Harp on Sports" on ESPN 98.1FM/850AM WRUF. Harp always tackles the important topics with Regular Big Name Guests. He pulls no punches always letting you know what he thinks.
Harp started his sports casting career as a sophomore in high school. He was broadcasting DeKalb High School basketball games in his home town of Auburn, IN While obtaining his Communications degree Harp worked as an intern for the Ft. Wayne Fury of the C.B.A.  He went to work for WKZO and WQSN in Kalamazoo, MI in 2001.
While there Harp covered everything from the NCAA Tournament to Major League Baseball All-Star Games. He left Kalamazoo in 2006 to become the Afternoon Drive Host and Sports Director at ESPN 1480 in Lincoln, NE. In 2007, Harp took his show to Alabama and the South. He would spend the next two years as morning Drive Host at AM 730 The UMP in Huntsville and as the Program Director and host of SportsDrive at WNSP in Mobile. In 2009, he made his way east to host Southern Sports Now in Charleston, SC, at WSPO.
Harp followed that by spending the next 4 years as the Director of Programming and Afternoon Drive Host at ESPN 102.1 and AM 900 The Ticket in Savannah, GA. Before making the trek to Gainesville Harp served as the Director of Programming and Afternoon Drive Host at 97.3 The Game in Jacksonville.  In October 2018 he celebrated his 10,000 hour as a Talk Show Host.  When not working, which is never, Harp likes to Pound out The P90X and enjoy the vast array of entertainment and culture Gainesville has to offer. Harp is a graduate of Western Michigan University.