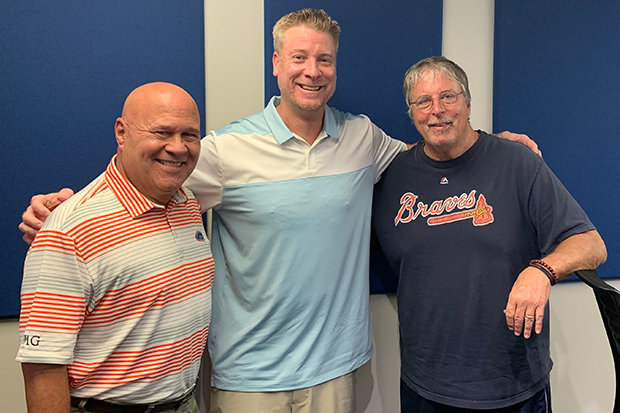 "The Tailgate" hosted by Jeff Cardozo (@JeffCardozoUF) and the Gainesville Sun's Pat Dooley (@pat_dooley) serves up two hours of interactive, high energy sports radio offering up a unique blend of talk delving into the Gator Nation, the national scene, and so much more from  4 p.m. – 6 p.m. weekdays. Grab a seat, fire up the grill, and join us for "The Tailgate!"
 JEFF CARDOZO
Jeff came to the University of Florida in 1997 and has never left.  A former All-SEC pitcher for the Gators, he now broadcasts all the UF baseball games for the Gator IMG Sports Network.  You can also catch Jeff weekly as the co-host of the Gatorzone TV show featuring University of Florida Athletics, which also airs on Sun Sports every Wednesday at 5:30.  Jeff's voice is also heard in the O'Connell Center as he is the public address announcer for many of the Gator sporting events.
After earning a Telecommunications degree from the University of Florida in 2001, he has since hosted several radio shows in the Gainesville market.  When not at a Gator sporting event, Jeff and his wife Kristy are busy being proud parents of three children – Brooke, Austin and Addison.
Listen live weekdays from 4 p.m. – 6 p.m. Follow @TheTailgateWRUF on Twitter.
Call the show:
352-392-TALK or 877-392-TALK
352-392-8255 or 877-392-8255