Sunday afternoon, No. 20 Florida welcomes another SEC opponent to the O'Dome, but this time, the Tigers from LSU. Tip-off is scheduled for 2:00 p.m. You can hear live coverage of this matchup, on ESPN Gainesville 95.3FM starting at 1:45 p.m.
The Gators look to come out refocused and regrouped after a loss to unranked-Georgia on Thursday night. Florida may be the "Sunshine State," but its ice-cold shooting was too frigid to overcome Georgia's game-long shooting frenzy. The Gators' 61 points put up against the Bulldogs were the fewest of the season and its 33.8 shooting percent was the second-lowest of the season.
Louisiana State University is lead by head coach, Nikki Fargas. The Tigers currently hold an overall record of 7-and-10 and 1-and-3 against SEC opponents. LSU is coming off of a loss to Vanderbilt and the Tigers are in pursuit for its first SEC road win of the season.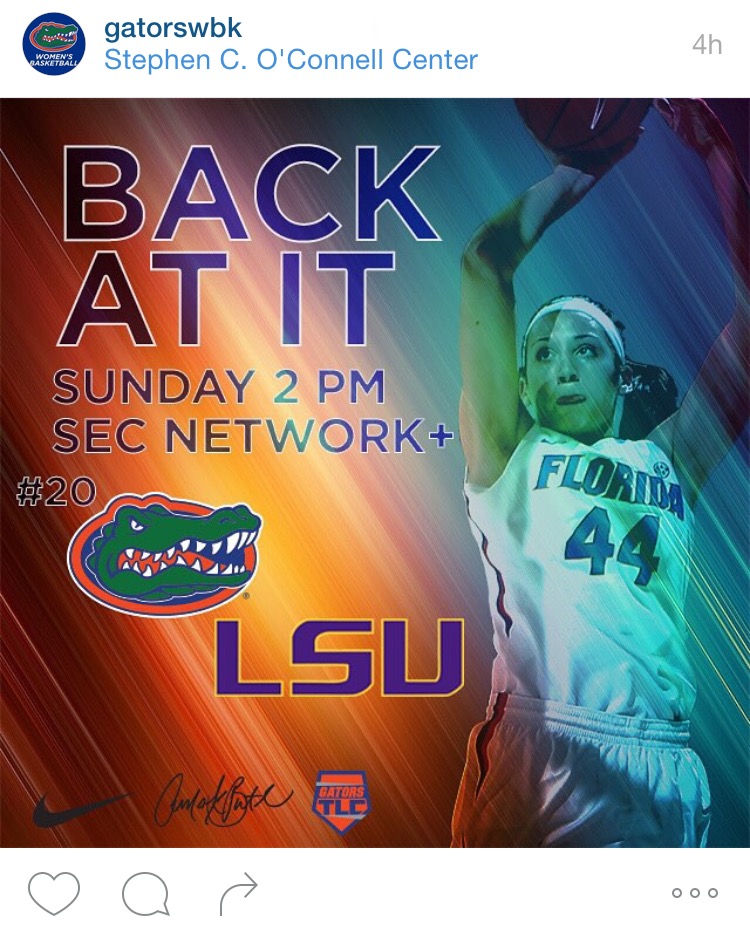 Ironically, the Gators are in the hunt for its first SEC home win of the season.
Florida trails LSU in the all-time series, 12-26. The Tigers have won the last two times these teams have met up, but seven of the 12 Gators' victories, over the Tigers, have come out of Gainesville. The most recent Florida victory dates back to January 6th, 2013 when the Gators overcame the Tigers 77-72.
This matchup starts the annual week-long celebration of legendary Tennessee head coach Pat Summit, titled "We Back Pat." Players from both teams will be wearing "We Back Pat" shooting shirts and the coaching staff will wear similar shirts with purple Alzheimers Awareness pins. Pat Summit was diagnosed with Alzheimers back in 2011.
The Gators are trying to defend its territory and its spot in the AP rankings, but the Tigers are no strangers to the Swamp-like atmosphere.