AUBURN, Al— On Sunday afternoon, the Gators took a road trip to the Auburn Arena for a Valentine's Day match-up, but no love for Florida as they were left defeated. The unranked Auburn Tigers roared past the 16th ranked Florida Gators, 80-58.
Florida got off to a hot start after tip-off and seemed to have set the mood. Early in the first quarter, the Gators had a 10-2 lead over the Tigers. Carlie Needles drilled back-to-back three-pointers from behind the arc. She later knocked down another three-pointer, in the first quarter, shooting three-for-three from the three-point line. With Needles having found her heart spot and the Gators' offense rolling, it seemed as if Florida heated up too much for Auburn to cool them down.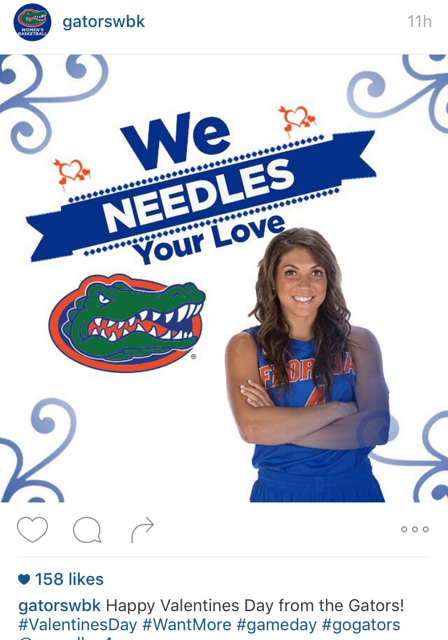 Auburn's home crowd got louder and louder with every possession, which transitioned to the Tigers taking their first lead of the day, 20-17. Just before the first quarter concluded, the Tigers clawed their way back to make it a ballgame.
Aggressiveness, sharp shooting, turnovers, and non-exsistent defense were all reasons for the continuous early basket trading. The Gators would dominate through traffic to earn themselves hard fought points inside the paint. Then immediately after, the Tigers would find a way to break the Gators' man-to-man defense and knock one down from the perimeter.
At the half Florida trailed Auburn 48-43.
Time ticked down to the 5:17 mark of the third quarter and Florida was still sporting 43 points. The Gators only scored five points through the duration of the third quarter making it their fewest points scored in a quarter this season.
Auburn's offense however, did not stop. The Tigers earned 16 second-chance points off of 15 offensive rebounds.
The Tigers lead the Gators 57-48 at the end of the third quarter.
Auburn's Kate Frerking earned a lot of love from her teammates and home crowd with her 18 points, 10 rebounds, five assists and four steals. The Tigers converted 22 of Florida's turnovers into 27 points.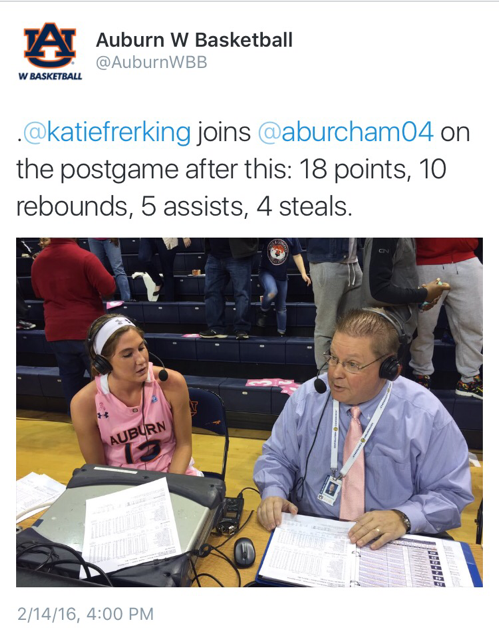 Florida's Ronni Williams was the team's leading scorer with 16 points and nine rebounds but she would eventually foul out late in the game. Carlie Needles was the team's second leading scorer with 15 points, five rebounds, and two assists.
Florida's scoring drought in the third quarter was too much to overcome and the scene was drowning Gators and roaring Tigers.
The Tigers dressed in pink, were dressed for the occasion and turned out to be dressed for success. At the final buzzer, Auburn defeated Florida, 80-58.
The Gators entered this game third in the league, but now roll down a few spots in the SEC rankings and extend their Valentine's Day road game drought to 0-6.
Now with a 7-5 SEC record, the Gators will host Vanderbilt on Thursday night at 7 p.m.