February 14th has rolled around and for the Florida women's basketball team, and it's more than just Valentine's Day. The #16 Gators are looking for a sweet SEC road victory over the Auburn Tigers on Sunday after falling to second ranked South Carolina on Thursday.
Both squads sport shades of orange and blue, but that's not the only thing these two teams have in common. Florida and Auburn both have reputations of stealing the ball away on defense and forcing turnovers. Nationally, the Gators are chomping in at the number three spot for steals and the Tigers are roaring at the number five spot. Auburn's Katie Frerking is ranked first in the SEC for most steals and Florida's Simone Westbrook has swiped her way into the second ranked spot.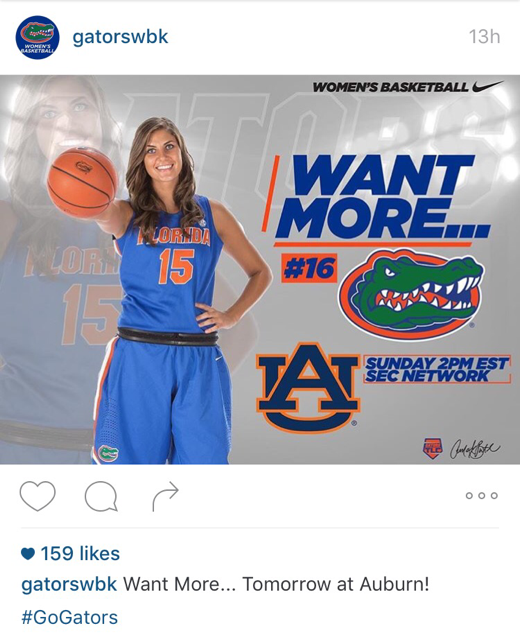 The Gators enter the Auburn Arena rolling at 19-5 overall and a 7-4 SEC mark.  Florida is a half-game behind Mississippi State for second place in the SEC. The Gators were voted to finish 12th out of 14 teams in the SEC. You could say the Gators broke some hearts this season.
The Tigers have a four-game win streak shining in their eye. But, Florida will be the biggest test for Auburn. The Tigers hold a 17-8 overall record and stand 7-5 in league play. Tra'Cree Tanner was a major factor in the Tigers comeback win over Ole Miss on Thursday night, piling up 19 points while snagging nine rebounds. The Gators will have their claws-full with Katie Frerking and Tra'Cree Tanner.
Florida's swampy depth should help them overcome their three-game losing streak in Valentine's Day match ups. The Gators are 3-9 against opponents on Valentine's Day and 1-7 all-time against SEC opponents on February 14th. On this lovely day, but not so lovely for the Gators, they have never had a road victory when playing on this day.
In addition to it being Valentine's Day, this match up will be the annual "Play4Kay Pink Game" honoring the Kay Yow Foundation.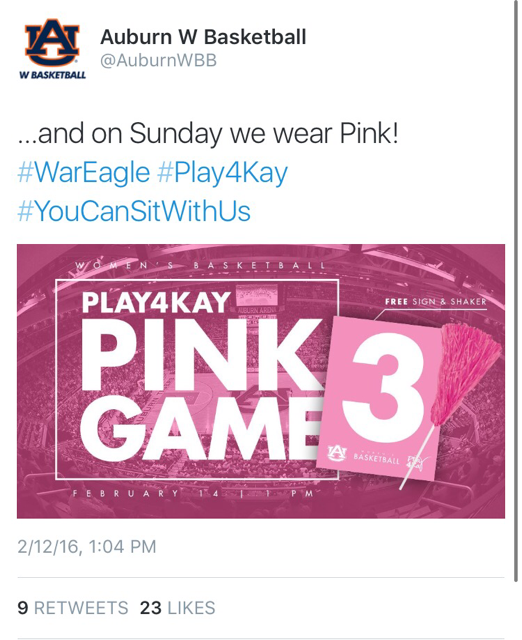 You can hear live coverage on ESPN Gainesville 95.3FM starting at 1:45 p.m. and tip-off is scheduled for 2 p.m. on the SEC Network.