GAINESVILLE, Fla—An important SEC match-up in the O'Dome tonight as the Vanderbilt Commodores sail into town. Florida and Vanderbilt are currently all tied up in fifth place in the conference standings, which means this is a crucial game for both teams and should shape out to be a good one on the hardwood. Tip-off is scheduled for 7 p.m. but you can hear live coverage of the game, right here starting at 6:25 p.m. and will be televised on the SEC Network.
The Gators, sporting a 17-10 overall record and a conference record of 8-6, are coming off of a tough overtime loss to South Carolina. Florida fell behind as much as 17 points to the Gamecocks in the first the half but generated a comeback that staged the overtime play. Up-and-down shooting momentum and continuous turnovers allowed the Gators to dig themselves into a hole that they couldn't get out. Despite the loss, Florida out-rebounded South Carolina, who leads the SEC in offensive rebounds and the rebounding margin.
Switching to the win column, Vanderbilt anchored down on Georgia after the Commodores' starting five all concluded their play with scoring in double digits. Florida will need to cool down Vanderbilt's Wade Baldwin, who compiled 17 points, seven assists, and six rebounds against the Bulldogs. The Gators will also need to be on the watch for Damian Jones. Jones just tallied his 21st double digit performance of the season and his seventh double-double of the season. This Vanderbilt team, coached by Kevin Stallings, is one to be reckoned with.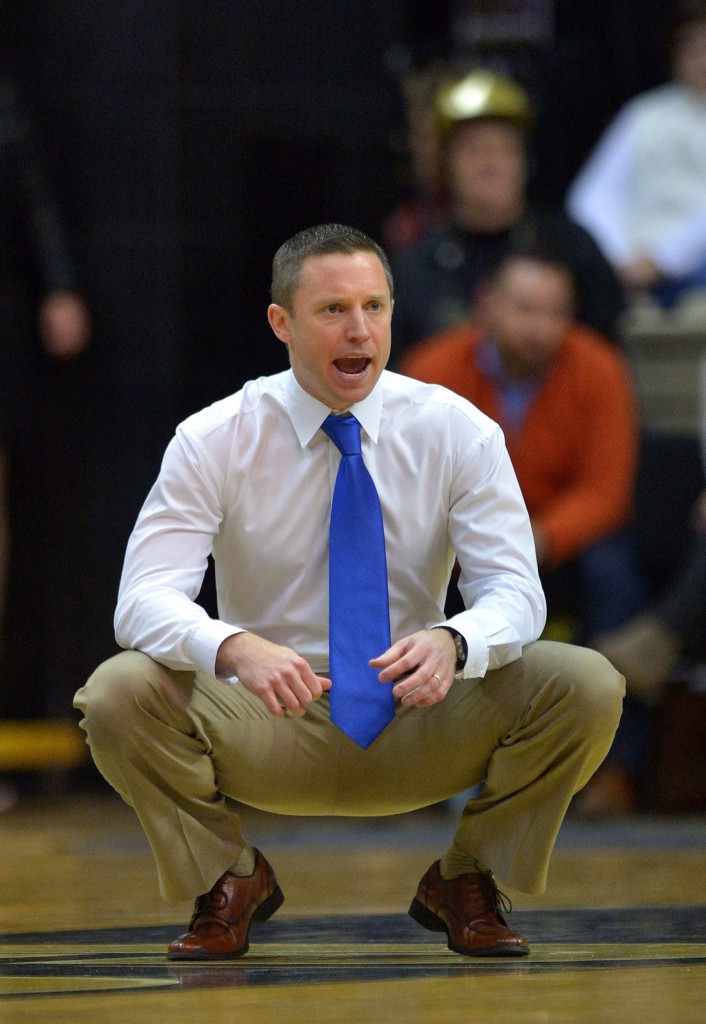 Tonight's match-up is Florida's third rematch game of the season. Competing against Georgia and Ole Miss twice this year, the Gators have come out on top and swept both of those opponents. However, this is a different ballgame with Vanderbilt already having a victory over Florida.
Florida's head coach, Mike White states that Vanderbilt will continue be a tough opponent
The Commodores lead the all-time series between the Gators, 66-63, but Florida is riding a four home game win streak against Vanderbilt and Florida is 12-2 at home this season.