In a year full of parity in Division I men's college basketball, the same could also be said about the women's side. A No. 2, No. 4 seed, and a No. 7 seed dot the Final Four in Indianapolis. The fourth team? Who else but undefeated UConn. The Huskies (36-0) have ripped through opponents all season, with all of their wins coming by double-digits. They obliterated No. 5 seeded Mississippi State in the Sweet 16 by 60 points. Senior Breanna Stewart, a consensus All-American and the team's leading scorer, could very well win her fourth Final Four Most Outstanding Player award should UConn take care of business. A fourth straight national championship for Geno Auriemma would give his program 75 consecutive wins. More Husky dominance seems all but a sure thing. The question on everybody's mind this weekend will be whether or not Oregon State, Washington, or Syracuse can knock off the Goliath of the sport.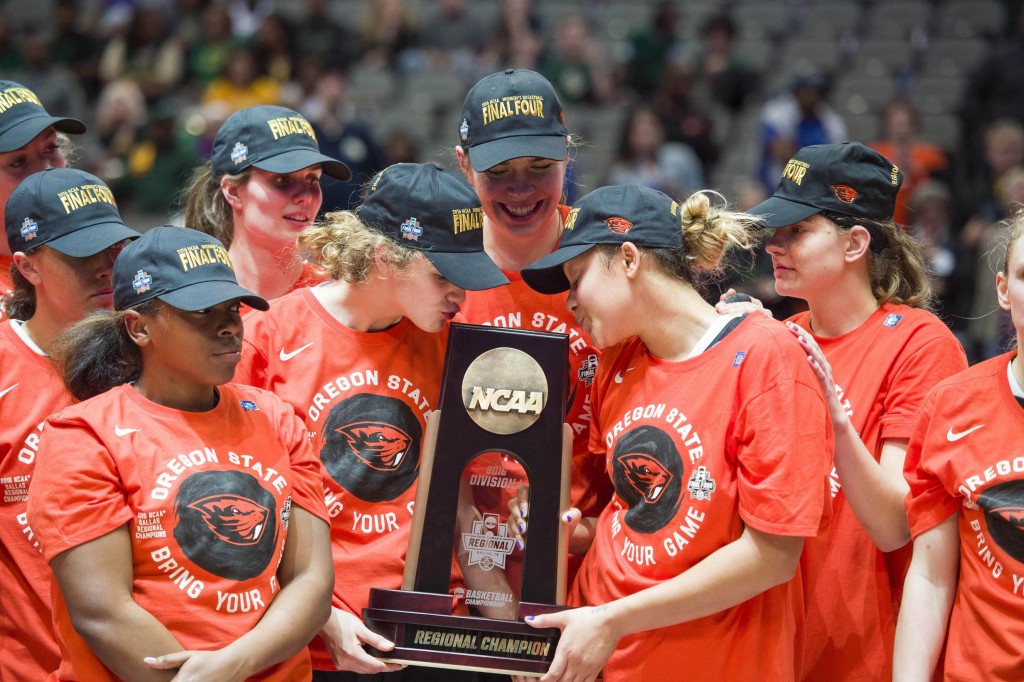 The No. 2 seed Beavers (32-4) get the first crack at Connecticut in the semifinals on Sunday. The Pac-12 champions upset No.1 seeded Baylor to get to the Final Four, and are led by electric senior point guard Jamie Weisner (17.5 ppg). 6'6″ center Ruth Hamblin might be able to give the Huskies some issues down low with her size, and 6'1″ Sydney Wiese poses matchup problems at the guard position. The biggest concern for Oregon State in this game will be pacing. UConn averages 21.1 more points per contest than the Beavers, who will need to keep it a halfcourt game in order to hang with the Huskies. Sunday's tipoff from Bankers Life Fieldhouse in Indianapolis is set for 6 p.m. on ESPN.
On the opposite side of the bracket, No. 7 seed Washington (26-10) looks to continue their improbable run as they take on No. 4 seed Syracuse (29-7) at 8:30 p.m. These two schools have already met once this season, back in November when the Huskies took down the Orange 66-62. Look for this matchup to be a battle between the point guards. Cuse's Alexis Peterson can score in a wide variety of ways, and led the team with 16 points per game and five assists per game this season. For the purple and gold, Kelsey Plum is their motor. Expect the nation's leader in free throw attempts to consistently attack the 2-3 zone and try to get to the charity stripe.
"There are so many more really good teams (in the country), and it just gets overlooked because of where we are," Connecticut head coach Geno Auriemma said about his program being the only 1-seed in the Final Four. 
UConn is making their ninth straight Final Four appearance, while OSU, UW, and Syracuse are all in the national semifinals for the first time in their schools' history.