TRENTON, Fla.—The defending Class 1A state champion Trenton Tigers have made their way back to another post season, and after tonight's victory over Frostproof—their campaign for another title looks promising. Trenton stuck with the run game to defeat Frostproof, 50-14 at home Friday night.
With the "Eye of the Tiger"  playing through the intercom before every down, Trenton's defense was able to force three Frostproof fumbles which kept the Bulldogs from getting anything going—they only scored one offensive touchdown. Along with the defense standing tall, the Tiger offense was unstoppable.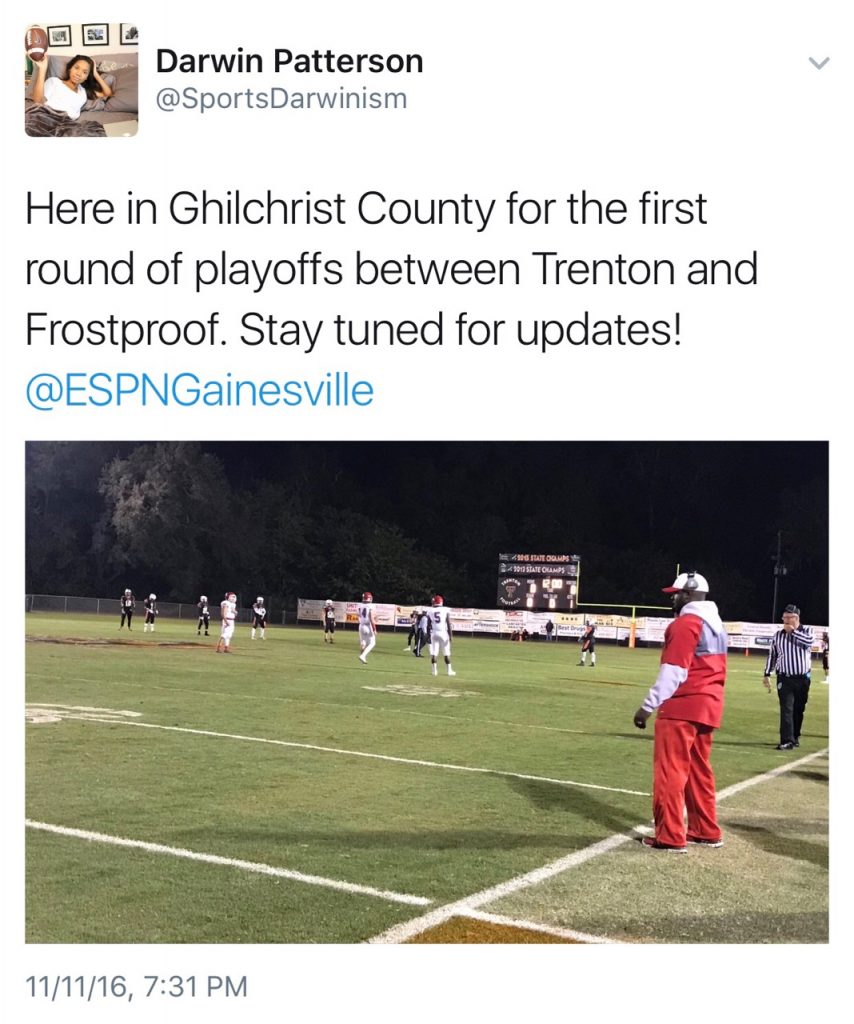 Senior Montrez Jackson dominated the Bulldog defense. With 16 carries for 172 yards, the running back showed why he's Trenton's leading rusher this season. It didn't stop there–everyone got involved.
Trenton put together 43 unanswered points over Frostproof. A lot of credit goes to the senior under center—quarterback Michael Smith. Completing 5-of-7 passes for 103 yards and kicking extra points, the quarterback picked apart the Bulldog defense. Not to mention the play when he was on the receiving end during a two-point conversion.
Frostproof traveled to Gilchrist County for its first playoff game since 2013—they have not won a playoff game since 2008. It's 2016 and Frostproof was left defeated after Trenton's ground and pound style of play. The Bulldogs finished their season with a record of 5-6.
On the other side, Trenton played in their sixth straight playoff game and has made it to the state finals in three of the last three four seasons. They are now 9-1 on the season and clinched the spot to take on Pahokee in the regional finals next week.