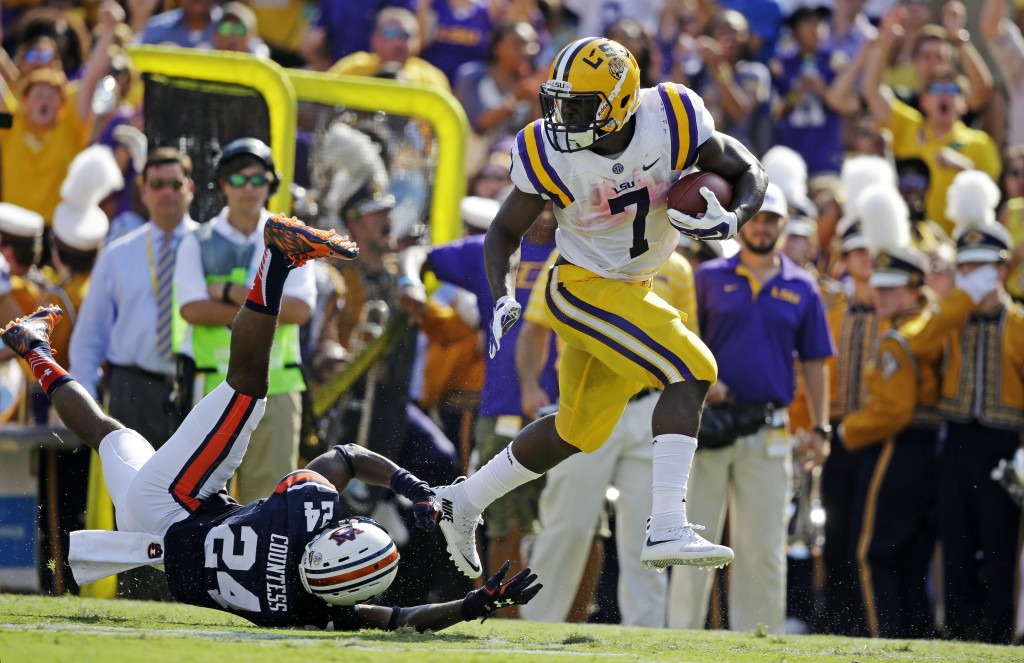 The 13th ranked LSU Tigers, coming off a 2-0 start against ranked SEC teams, will play Syracuse on the road on Saturday in a non-conference match up.
LSU beat 18th ranked Auburn 45-21 when running back Leonard Fournette had a career high 228 yards and three touchdowns on the ground including 40 yard and 29 yard touchdown runs. Quarterback Brandon Harris also had a big rushing game earning two touchdowns and 66 yards. Harris only had 17 passing attempts completing 12 for 74 yards. But one of those passes was a touchdown, his first of the season.
The Syracuse Orangemen are 3-0 and coming off a 30-27 victory over Central Michigan when Jordan Fredericks ran for 73 yards and scored the game winning touchdown on a four yard run. For the season, the Orangemen have 496 yards in the air and 626 yards on the ground. Their defense also allows their opponent an average of 14.7 points per game while LSU averages 20.
"The Orangemen are a very, very good football team," LSU head coach Les Miles said. "We're looking forward to the northeast and a very competitive game."
Kickoff in the Carrier Dome is set for noon on ESPN.
To hear audio from this article, click below: