As time expired on the night of March 22, 2013, one of the greatest upsets in recent NCAA Tournament history had occurred. A new Cinderella team was born, and everyone became aware that the Florida Gulf Coast Eagles came to play.
The No. 15 seed Eagles defeated the No. 2 seed Georgetown Hoyas 78-68 to begin an amazing run into the Sweet Sixteen. They would go on to defeat No. 7 seed San Diego State Aztecs just two nights later before falling to the Florida Gators 62-50. The team had easily enjoyed it's most successful season in the program's history.
Three years later, the (20-13) Eagles and head coach Joe Dooley will look to recreate that magic, getting just their third NCAA Tournament bid in their 14 year history. And while Dooley wasn't the head coach at the time of their first March Madness run, his team is poised to cause some disruptions if everything goes right.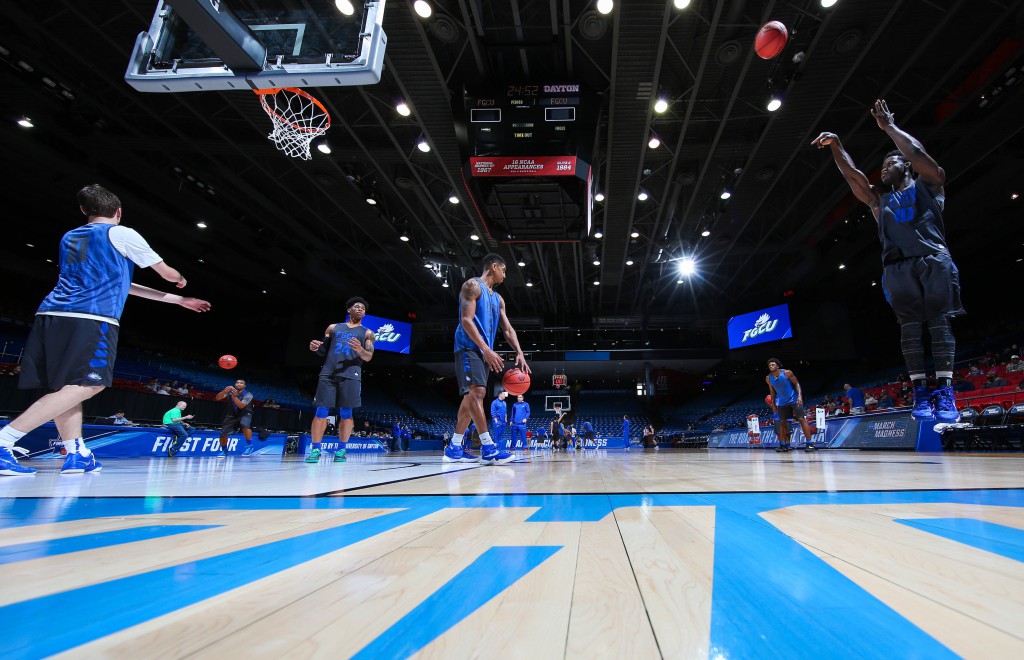 The Eagles earned their bid through some gritty play in the Atlantic Sun Tournament, where they entered as the four seed. A March first win against five seed Kennesaw State pushed the Eagles into the semifinal against top seeded North Florida. While considered underdogs, the Eagles handed it to UNF, holding them to 30.8 percent shooting from the field and scoring 89 points, including 23 from junior Forward Marc-Eddy Norelia.
Entering the final, FGCU was set to play a team that they had lost to just 10 days earlier, the Stetson Hatters. The Eagles had allowed 11 three pointers in their last match up, with Stetson shooting a 55 percent clip from downtown overall. Just a week and a half later, the Eagles knew they had to buckle up their defense. They held the Hatters to just six three pointers on 18 attempts, which was good for only 33.3 percent. Although it was a tight one, the Eagles pulled out a victory 80-78 on 19 points from freshman guard Zach Johnson. Norelia added 16 points and nine rebounds.
And just like that, they were back in the Madness.
The Eagles will now play the Fairleigh Dickinson Knights Tuesday night in Dayton, Ohio, with the winner advancing as the No. 16 seed to battle the University of North Carolina Tar Heels on March 17th.
Coach Joe Dooley will leading his first team good enough for NCAA Tournament play, and says that there is bound to be some nervous play as guys get settled into the tournament.
After two years which saw the team boast 20 win records and high seeding in the Atlantic Sun Tournament but no conference championships, players are excited to finally get a big ticket to the NCAA Tournament. Marc-Eddy Norelia, who has averaged a team-leading 17.2 points per game in his junior season, says that the chance to make it to the Tournament is a great opportunity that not everyone gets to be a part of.
Now looking forward, both coach and players will have to find a way to win on the road, as they have a 4-8 record on the road and a 0-1 record in neutral sites. But the magic of the tournament might just be enough to push them further into the thick of it than anyone might expect.
It's called "Madness" for a reason after all, right?