After a heartbreaking 38-28 result against the Tennessee Volunteers on Saturday, Head Coach Jim McElwain and his No.23 Florida Gator football team know the re-grouping process of the first loss to the Volunteers since 2004 can't last very long. McElwain did admit earlier today that the mood in the locker room after the game was one of anger and frustration, but the Gators hope that will only serve as motivation for what is still a very young season.
Appleby: 'That was the most emotional locker room that I've ever been. We fully expected to win that game. Guys really took it personally.'

— Edgar Thompson (@osgators) September 26, 2016
As the head coach, McElwain and his coaching staff have admittedly taken some of the blame for the loss from parts of the fan-base. For McElwain however, it was simply more of a case of the Volunteers having a good game plan and not growing impatient when it got off to a difficult start.
Also playing a part in the Gators giving up what was a 21-point lead, while McElwain may never admit it himself, was the injury to starting quarterback Luke Del Rio. Austin Appleby, the Purdue transfer who started in the place of Del Rio, was held to an abysmal two yards passing in the third quarter of the game.
On the injury front this week, the Gators are once again facing more questions than answers. McElwain stated that defensive tackle Joey Ivie (thumb) would not start if the game were today, offensive lineman Tyler Jordan's status is still uncertain, and quarterback Luke Del Rio won't begin throwing until Tuesday and his status is still uncertain as well.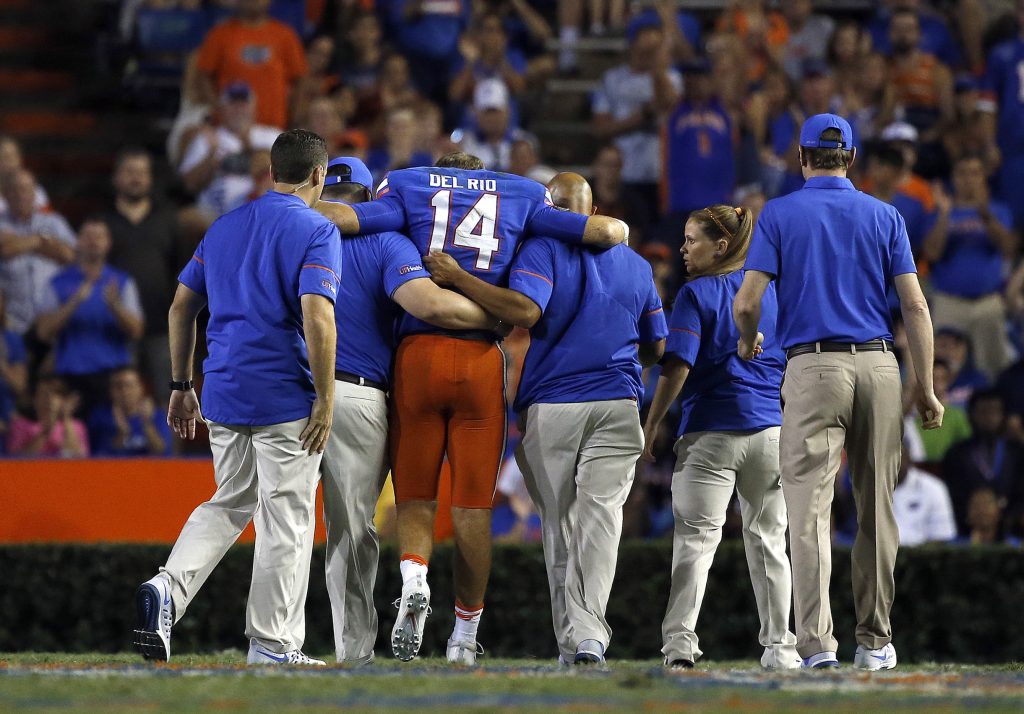 What is certain about the Gators is that they are scheduled to take on another SEC-east opponent on the road this Saturday in Vanderbilt.  The game will have a noon start time, a first for the Gators this season. For coach McElwain, this should not affect the team as they prepare for the early start-time just like they would for any other.
Regardless of the uncertainty on the injury list, McElwain and the rest of the coaching staff appear to be more focused on bouncing back than playing with desperation this Saturday.