Jaguars fans that expected the team to make a turn around were left disappointed once again. The Jags fell in a Thursday Night Football showdown against the Tennessee Titans adding to their unimpressive 2-5 record. They now have a two game losing streak and sit fourth in the AFC South.
First Half
The first half of the game was nothing but the Tennessee Titans making moves while the Jags sat on the back burner. It was a slow start with the game's first points not coming until there was only 3:31 left in the first quarter. Tennessee kicker Ryan Succop nailed a 32-yard field goal leaving the score 0-3 going into the second.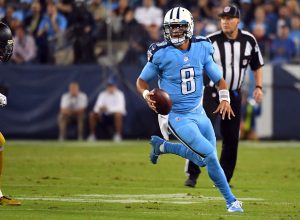 The start of the second quarter was strong for the Titans as they managed to score a touchdown just 47 seconds into the second. A 36 yard touchdown pass from Marcus Mariota to Kendall Wright was just the beginning of what was soon to be an outstanding quarter for the Titans. Tennessee continued to score touchdowns with the next one coming from Derrick Henry for a six yard TD run. The Titans final touchdown of the second came from DeMarco Murray with a 14-yard TD run. As if the Jags weren't being clobbered enough, a 22 yard field goal kick by Succop was just the cherry on top of what was a very weak first half for Jacksonville.
Second Half
Going into the third quarter, the Jags knew they needed to rally if they wanted to turn around their 27 point deficit. The fire began to blaze a little for the Jags when they finally put points on the board thanks to a 10 yard TD pass from Blake Bortles to Julius Thomas.
https://twitter.com/Jaguars/status/791827095949193216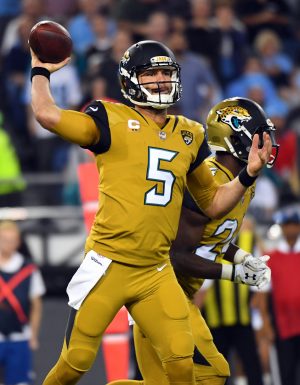 However, the Titans didn't remain quiet for very long. A 4 yard TD pass from Marcus Mariota to Rishard Matthews added more points to Tennessee's already hefty lead. But the Jags still had one more quarter of game play left.
The fourth quarter came and so did more points for Tennessee. The first points of the fourth came from a Succop 33 yard field goal but the rest of game was for the Jags. A last minute effort gave the Jags two touchdowns with just under 3:30 left in the fourth. Allen Hurns' five yard TD pass from Blake Bortles was the second Jags touchdown of the night. The third and final touchdown of the game was Bryan Walters' seven yard TD pass from Blake Bortles. While the Jags didn't go down without a fight, the push was not enough for the team to take down the Titans. Bortles says the loss is disappointing especially since he knows the team can play better.
Next up the Jags will face the Kansas City Chiefs Sunday, November 6.