The Golden State Warriors advance to the NBA finals for their third consecutive year. The Warriors swept the San Antonio Spurs, in four games, in the Western Conference Finals. With a Game 4 129-115 victory, the Warriors become the first team in NBA history to go 12-0 in the playoffs, beating out the 1987 Los Angeles Lakers and the 2001 Lakers who went 11-0.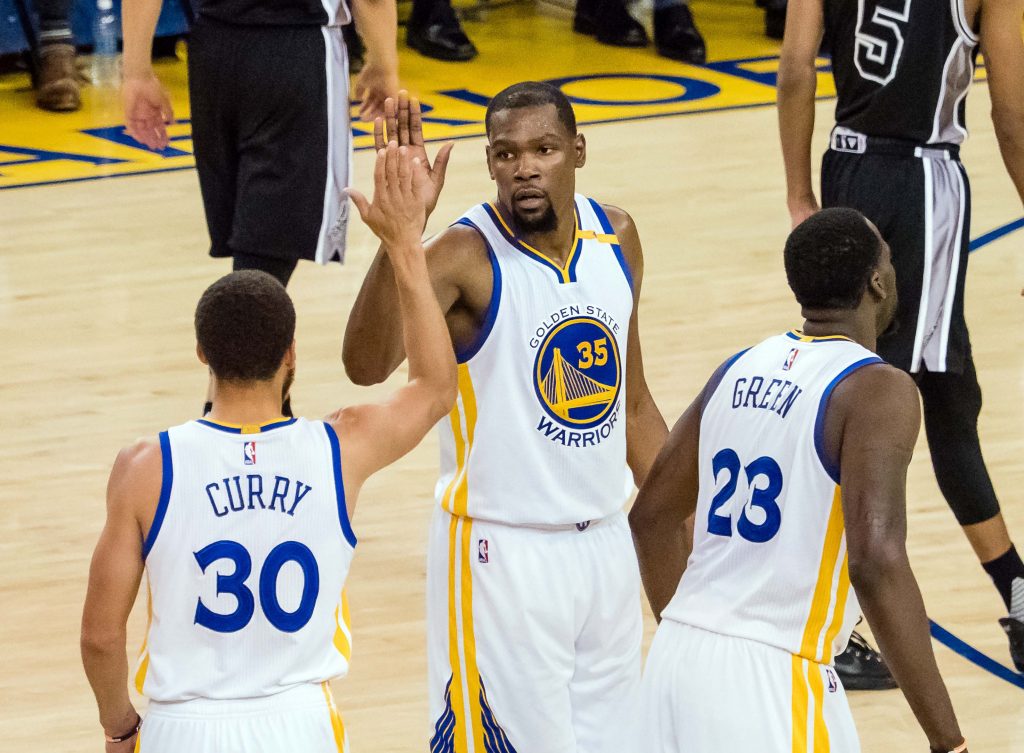 How They Got It Done
The Warriors shot 56 percent from the field. Stephen Curry scored 36 points with five boards, six assists and five three-pointers. Passing Kobe Bryant, Curry took fifth place on NBA's all-time playoff three-pointers list. In the postseason, Curry has 295 three-pointers. Alongside him, Kevin Durant had 29 points and 12 assists. Together the two had 65 points, dominating the Spurs who were down at the end of each quarter of the game.
In the third quarter, the Spurs got hot and cut the Warrior 22-point lead down to 10 but the Spurs could never catch up. The Warriors held the Spurs to 42 percent shooting. Part of that could be attributed to the Spurs missing Kawhi Leonard, David Lee and Tony Parker from their lineup.  It also might have been the final game in the career of Spurs guard Manu Ginobili; he received a standing ovation at the end of the game as he finished with 15 points and four assists.  Ginobili is unsure whether he will retire after his 15 seasons with the Spurs, saying he will take a few weeks before making a final decision.
Golden State continues to the Finals and awaits the winner of the Cleveland Cavaliers-Boston Celtics series. The Warriors might have a chance at revenge, assuming the Cavaliers capitalize on their 2-1 lead and return to the Finals, where they knocked off the Warriors last year.  Although the Warriors are 12-0, Curry says the Finals mark a clean slate.
The NBA Championship Series will begin June 1.