GAINESVILLE, Fla.—Saturday night posed one of the most electrifying and jaw dropping moments in Gator Football history. In only the second game this season, Florida fans and players already have a "play of the year" contender. It's definitely a "play of the year" contender for Florida Football, but the Gators could possibly be contenders for all of college football.
The Final Countdown
It wouldn't be Florida versus Tennessee in recent years if it didn't come down to the final minutes of the fourth quarter. Gator fans held their breath as Tennessee made it a ball game with 4:43 remaining.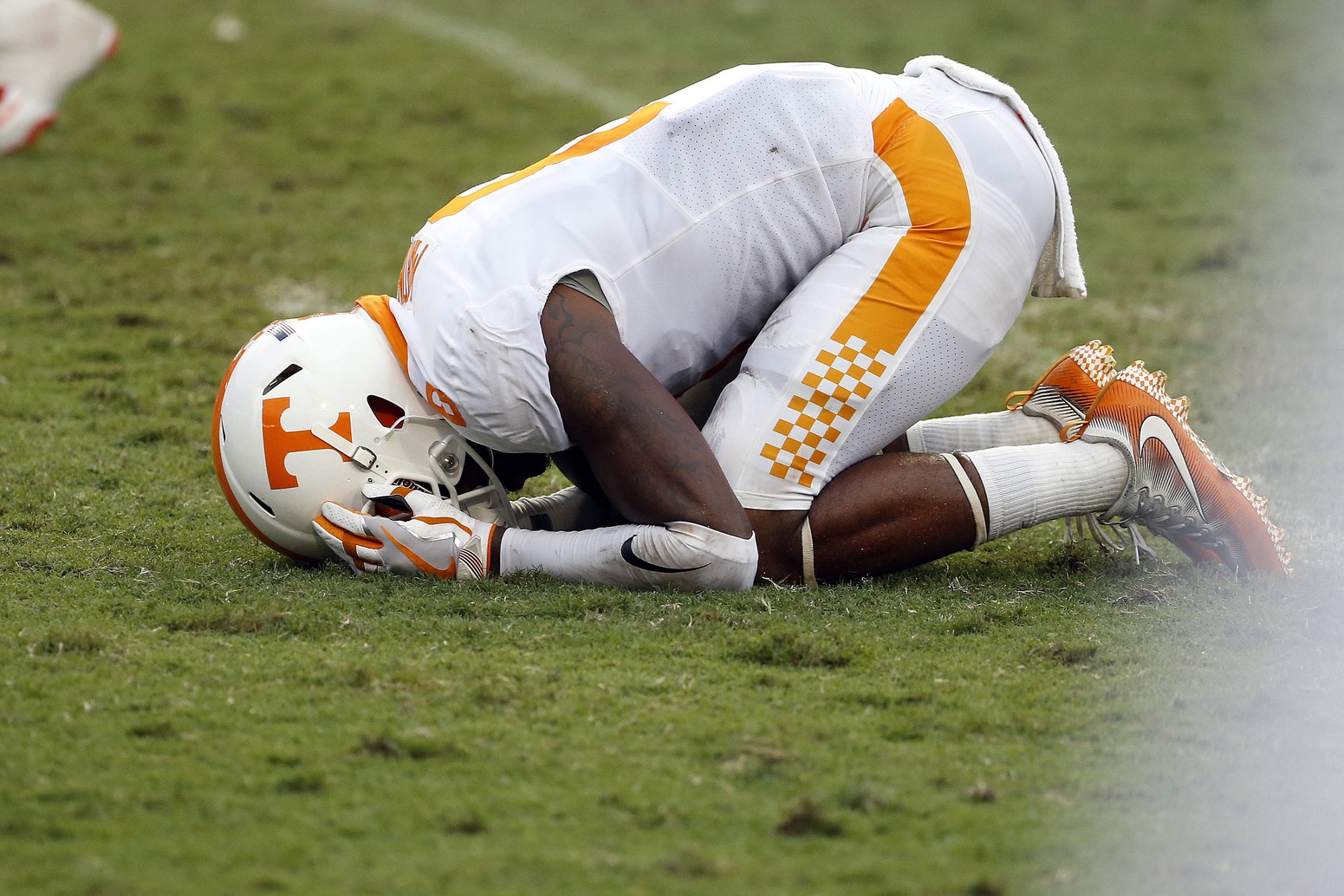 Quarterback Quinten Dormady found tight end Eli Wolf for a 28-yard touchdown pass. The clock was ticking and the score showed 20-17, Florida. On the next series, Florida's offense wasn't on the field long before Tennessee snagged an interception.
The Gator defense was fatigued, but very like themselves, showed up when they needed to the most. Tennessee got the ball on the Florida nine yard line but could not find the end zone. The Gator defense forced a game-tying field goal with 50 seconds to go and the score was 20-20.
Just 50 seconds remaining and everyone is thinking get to field goal range for popular kicker Eddy Pineiro to drill one up the middle and win the game.
Clock ticking.
Fans think this game is going straight to overtime. However, nine seconds was more than enough time.
Florida's quarterback Feleipe Franks drops back, scrambles from the Tennessee defense and finds receiver Tyrie Cleveland with his defender beaten down field. The ball took a trip for 63 yards with Cleveland making a diving catch in the end zone and Florida came out on top, 26-20.
This game was Florida's home-opener and SEC opener. If this game was any indicator for how the rest of the home and conference games are going to go this season, Gator fans better buckle up for a rollercoaster of emotions.
The final play through the words, sounds and facial expressions of #Gators DB Chauncey Gardner Jr. (@CGJXXII) #TENNvsUF @Tyrie_1 pic.twitter.com/NdGbMbZczW

— Darwin Patterson (@SportsDarwinism) September 17, 2017
Deja Vu in The Swamp
Two years ago, former redshirt freshman Gator quarterback Will Grier found freshman receiver Antonio Callaway for a 63-yard game-winning touchdown pass.  This year, redshirt freshman Feleipe Franks found sophomore receiver, Tyrie Cleveland for a 63-yard game-winning touchdown pass.
Both plays equally memorable and exciting for the "Gator Nation."
What will happen next time these two rivals meet?