Facing a consumer revolt, Tennessee backed out of hiring its next head coach.  The move is a testament to the power of social media and public protests.  Tennessee is left with glaring question marks surrounding one of college football's most prominent programs.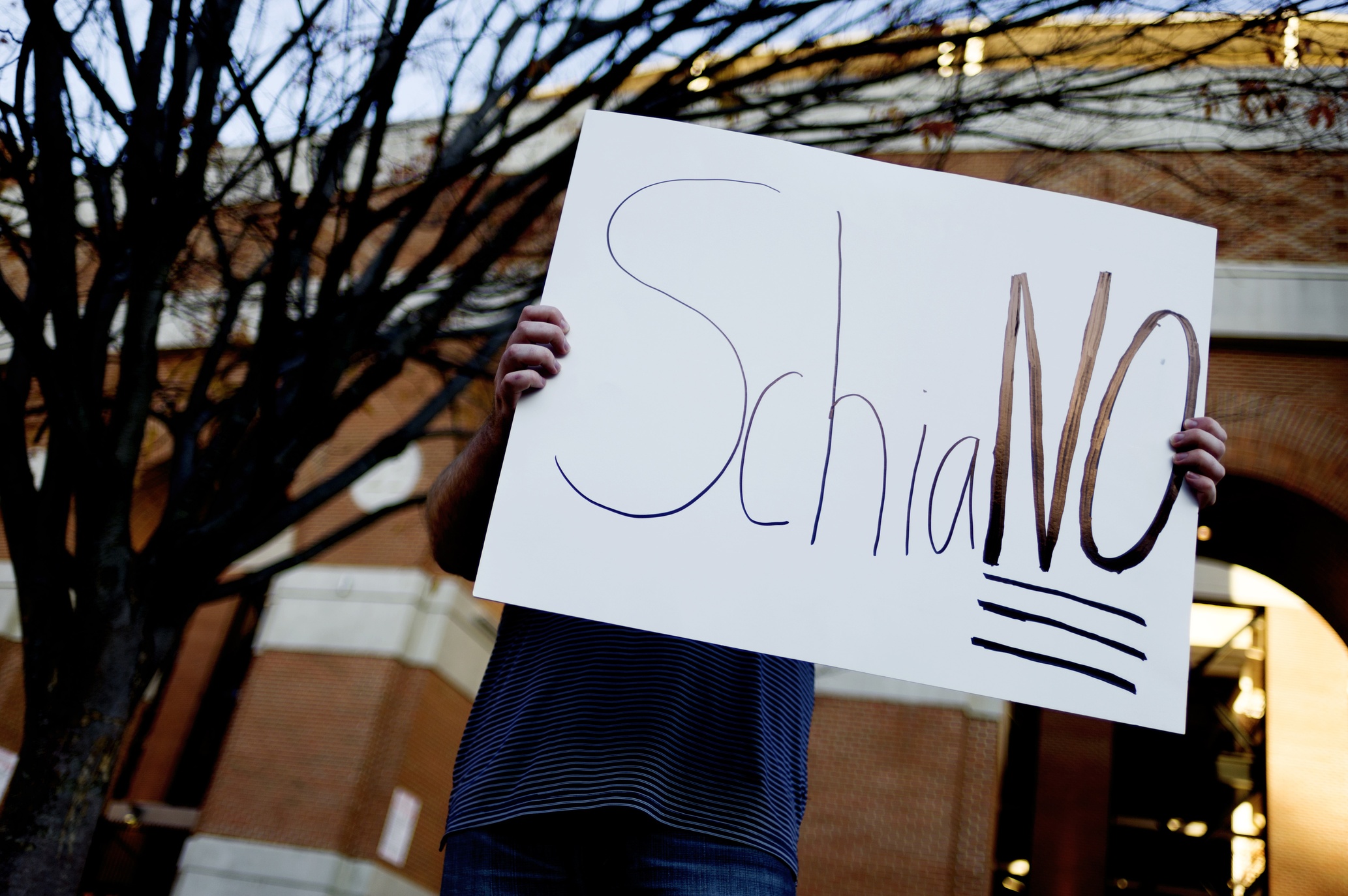 Turmoil at Tennessee
The University of Tennessee revoked its head coaching offer to Ohio State defensive coordinator Greg Schiano Sunday after receiving significant public backlash regarding the hire.  The university and Schiano had a memorandum of understanding in place before the Vols' faithful took to social media and public protests to express their discontent with Schiano.  Many cited Schiano's alleged connection to the Jerry Sandusky era at Penn State as the main reason for the consensus feeling of discontent in Knoxville.
University officials reportedly felt significant backlash from alumni, fans, and others after news reported about Schiano becoming the next Vols' head coach circulated early Sunday.  While much of the criticism of Schiano stems from his alleged connection to Sandusky molesting children, others cited his unpopular tenure with the Buccaneers and lack of success as Rutgers' head coach.
Schiano has been the defensive coordinator for Ohio State for the past two seasons, after posting seasons of 7-9 and 4-12 with the Bucs in 2012 and 2013
Tennessee Faithful Protest Schiano Hire
More than 100 people gathered on Tennessee's campus Sunday to protest a potential Schiano hire, with many holding signs such as "Schiano knew!" and "Schia-NO."
Starting to see some signs now. Fans are telling me they're upset with Schiano's past and alleged ties to the Penn State scandal. pic.twitter.com/2azdGMqB0H

— Louis Fernandez Jr (@LouisWBIR) November 26, 2017
The backlash continued as the Rock on Tennessee's campus, where students paint various messages, displayed the words, "Schiano covered up child rape at Penn State."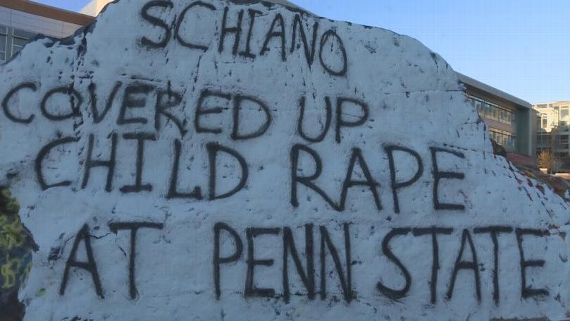 Tennessee State Representative Jeremy Faison voiced his displeasure on Twitter:
@UTKnoxville if you hire him, the backlash will be insurmountable and devastating to the University and the state.

— Jeremy Faison (@JeremyFaison4TN) November 26, 2017
The bottom-line is a vocal component of the Tennessee fan base did not want Schiano coaching at Tennessee.
Tennessee's football program is in disarray after a season in which the team finished 4-8 and winless in SEC play.  The school fired Head Coach Butch Jones on November 12th.  Brady Hoke served as the interim Head Coach, losing badly to Missouri, LSU, and Vanderbilt.  Now Tennessee's memorandum of understanding with Greg Schiano could burn the Vols.