After 12 years with the Green Bay Packers, head coach Mike McCarthy exited unceremoniously after a 20-17 home loss to the Arizona Cardinals. Relinquishing any postseason play for the Packers.
Aaron Rodgers Reacts
Aaron Rodgers is in his 14th year in the NFL. He's the only player still on the team from when McCarthy was originally hired in 2006.
Rodgers says it's tough after a frustrating loss at home to find out their head coach who they've had so much success with over the years, has been let go.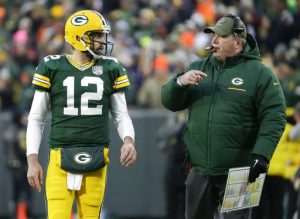 Rodgers explains that the relationship between him and McCarthy has grown over the years. Meetings between became not only about game plans but also life, lessons, and dreams.
"Our relationship was always built on mutual respect. That's why this is a different day for myself and the guys in the locker room" Rodgers said.
Moving Forward
"The goal is to get the very best coach to get the Packers back to playing championship football."https://t.co/fTdOHiGspq

— Green Bay Packers (@packers) December 3, 2018
The Green Bay Packers named their offensive coordinator, Joe Philbin as the interim head coach until they get a new hire.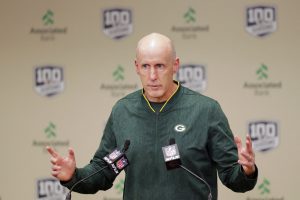 Rodgers said moving forward, he is focusing on the next four games and the direction they will go with Philbin.
Rodgers was asked if he would like to be involved in the decision process of the new head coach.
"I'm obviously an older player in the league, I still have a number of years on my contract. I'd love to still play to 40 and you know, I think there's interest in who the next guy will be," said Rodgers, Mark and Brian and I had always had good lines of communication. I've had conversations with them over the years but I'm not needing to be involved in that process."