ESPN Gainesville Scramble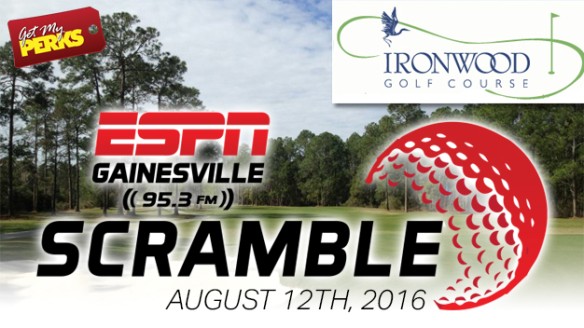 Friday, August 12, 2016
at Ironwood Golf Course
Who has the longest drive? …
… Can anyone make a hole-in-one?
Take a swing at different hole challenges and putt for prizes with Gator Greats and the local hosts of ESPN Gainesville at Ironwood Golf Course in Gainesville.
From Professionals to miniature golf masters ESPN Gainesville WRUF invites all golfers for a day of fun, entertainment and tons of winning.