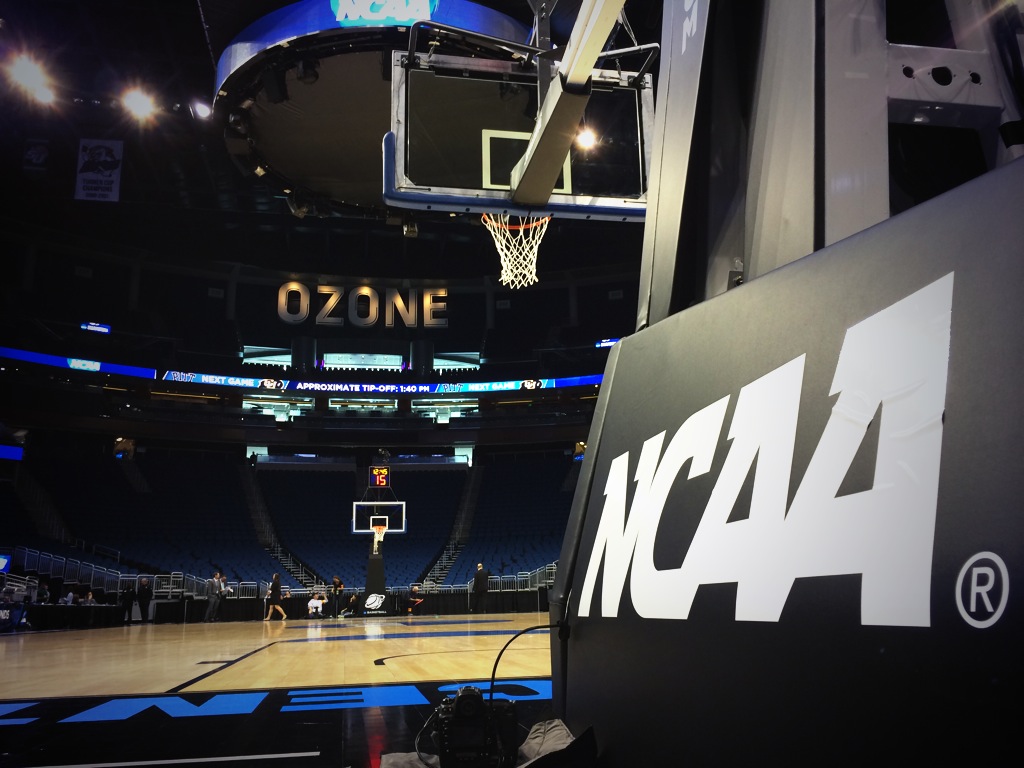 photo credit: Trevor Sikkema
The Florida Gators men's basketball pulled away from the Albany Great Danes late in the second half to move on to the third round of the NCAA tournament.
In the history of March Madness, a 16 seed has never beaten a 1 seed (116-0), but Albany heard all that before. They weren't looking to be another loss, they were looking to make history.
The Great Danes came into their matchup with Florida on a four-game winning streak which included an American East tournament title and a first-round win versus Mount St. Mary's. Led by seniors DJ Evans and John Puk, Albany came into the game focused, and they made that point evident very early hitting four of their first five shots which gave them a 9-5 lead.
To much surprise, Florida seemed to be the team that was playing into Albany's game plan with Casey Prather and Dorian Finney-Smith settling for long two-point shots for most of the first 10 minutes — which is ironic because those two ended up being the leading scorers for Florida in the end with 16 points each.
A back-and-forth first half ended with a 34-28 lead for the Gators but the lead did not dissipate their offensive and defensive struggles. For a team that did not come into the contest as a jump shooting team, the Great Danes were running a pick-and-pop strategy that gave Florida fits all first half and even for most of the game.
At the half, Florida guard Michael Frazier II was held to zero points with just one shot. After the game, Albany head coach Will Brown said limiting Frazier was a top priority for his team.
"Well, we had all sorts of names for him: Ray Allen, Jesus Shuttlesworth. He has the smoothest stroke since Ray Allen," said Brown. We were determined to not give him a free look."
But going into the second half, Gators fans knew this team would pick it up like that had all year; Florida has been one of the best adjustment teams, a big reason why they're still No. 1 in the country.
But that didn't happen — or at least, to the extent we are used to seeing.
The Gators and Great Danes went blow-for-blow until the game was tied at 39-39 following a Peter Hooley 3-pointer from Albany with 14 minutes left.
It was at that point the Gators knew they needed a spark and who else to provide that spark than the player who was thought to be a game-time decision, Kasey Hill. Hill would then give an assist to Patric Young, make a lay-up off a turnover himself and then make two free throws on their third possession bringing the score to 46-39 in less than two minutes. That was the spark the Gators needed, and Florida head coach Billy Donovan acknowledged that after the game.
"Kasey coming off the bench in the second half gave us great minutes; played very well; was a real good spark for us," Donovan said. "And then I thought Patric started to establish himself. And I thought Dorian, all the way around had a very nice game."
The moment that turned the momentum for good was an event the Great Danes tried to prevent all game: a Michael Frazier II 3-point jumper. The game was then at a double-digit lead for Florida at 51-41 and though it would remain a fight until the end, it never managed to get closer than eight points.
After the game, Albany walked off the court with their heads held high. Though they didn't get what they came for, they went shot-for-shot, possession-for-possession, fight-for-fight with the nation's top team.
Evans ended the game with 21 points off 38 minutes played while John Puk and Gary Johnson added 10 and 13 points respectively — only one Albany starter played less than 35 minutes and that was Sam Rowley.
As for Florida, they move on, but judging from the mood after the game, they didn't just want that, they wanted to get better — yes, the top team in the country wanted to get better. Every person associated with the Gators team from the players to the coaches to the managers knew that if they played that poorly again, their season will be over come Saturday.
"I just think looking at this game I feel…. it's a blessing to play another 40 minutes of basketball, but coach Donovan was saying to us after the game, this isn't going to be enough," Young said.
But for now, they live on, they survive and advance; in the sense of the tournament and as a team.
Florida's next opponent are the Pittsburgh Panthers who are coming off a blowout win over Colorado 77-48. Pitt started the year off 16-1 in the ACC with top scorers Lamar Patterson and Talib Zanna. Pitt doesn't have many (or any) signature wins from the regular season, but have played some of the best including Syracuse, Duke and Virginia; they should be battle tested, and from early Thursday afternoon they look ready for No. 1 this weekend.
Game time is approximately 12:15pm and you can hear it live on Country 103-7 The Gator.
For Audio on the quotes above, click here:
Albany head coach Will Brown on limiting Michael Frazier
Florida head coach Billy Donovan on Kasey Hill