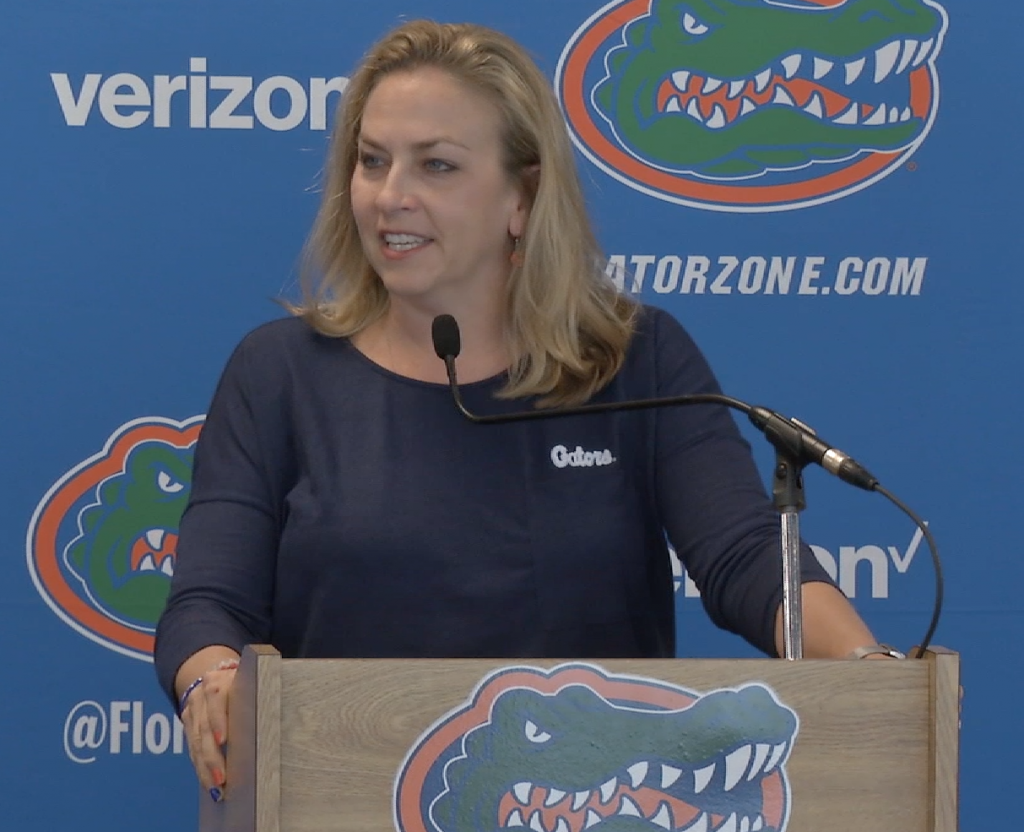 Florida women's basketball coach Amanda Butler and her team continues practices for the upcoming 2015-2016 season.
After a week of practice in the books, the coaching staff and players are going into this week's practices with a whole new ball of energy.
"Yesterday's emphasis was left up to the team and they wanted it to be consistency. That's something they are really striving for and I thought that was great insight by them understanding that we can just go hard and have up down and okay days… we have to really strive for a high level and keep it there," said Butler.
Along with consistency, Butler is impressed with her three super sophomores. One that seems to be really catching her attention is 5'10" guard, Dyandria Anderson, who is expected to bring a lot to the court this season.
"Dyandria Anderson is another person that just seems to be doing the right thing a lot and that's exciting to see for her because as I mentioned here last week, this is a kid that sacrificed her whole summer and said I wanted to do things differently and I want more…" Butler said.
Last season as a freshman, Anderson had a total of 70 points over the course of 30 games.
Intensity is expected to be brought to the team by seniors and that's exactly what senior guard Carlie Needles is bringing to the court during practices.
"Carlie had a great three days of defense and also being a returner, our most seasoned returner, that's what I expected from her. I expected her to be vocal. I expected her to set a tone," Butler explained.
Needles racked up a total of 205 points by the end of last season's 30 games.
Via the team's Instagram page, head coach Amanda Butler was spotted greeting every individual player at the start of practices with their very own handshake. The Gators ended the early morning practice by chomping down on "Breakfast of Champions."
Click links below to hear sound from Amanda Butler.