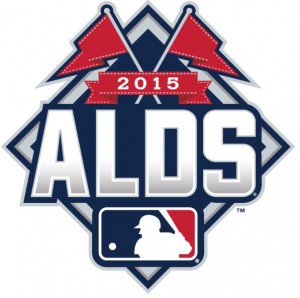 October has (thankfully) delivered some chilly weather, but the American League Divisional Series has delivered nothing but HEAT this 2015 postseason.
Wednesday will feature two ALDS Winner-Take-All Game 5 match-ups, leading off with the Toronto Blue Jays hosting the Texas Rangers at Rogers Centre in Ontario.
The fact that the Blue Jays are back home for the final game of the series should be a definite positive, but this is not your ordinary series.
The home team has yet to win a single game so far.
Home field advantage may not be on their side, but positive momentum could be. The Blue Jays have rallied back from an 0-2 series deficit with back to back wins facing elimination, pouring in an offensive outburst in Game 4 to beat the Rangers 8-4.
The Blue Jays will be rolling out a healthy Marcus Stroman for the start on the mound; he allowed four runs (three earned) in seven innings as the Game 2 starter.
Stroman only made four regular season appearances after returning from a spring training injury, but dominated on his way to posting a 1.67 era and 18 strikeouts over 27 innings.
He'll have to channel that late-season form tomorrow, and more importantly, avoid another injury or setback. Pitchers R.A. Dickey and David Price will both be unavailable for the game due to Price throwing 50 pitches in relief for Dickey in Game 4.
The Blue Jays were up 7-1 when Dickey was pulled for Price.
A surprising move by manager John Gibbons as the Blue Jays depth at pitcher could be slim for Game 5.
"I am STILL shaking my head," ESPN MLB Insider Tim Kurkjian said. "What is he doing, with a 7-1 game?"
The Rangers will start Cole Hamels on the mound; he also pitched in Game 2, allowing four runs (two earned) on six hits and no walks in seven innings.
The Rangers showed some fight in their Game 4 losing effort, even though they trailed 7-0 after three innings. If they can start Wednesday how they finished on Monday, they can make this series ending game a close one.
For today's second win or go home match up, the Houston Astros will travel to Ewing M. Kauffman Stadium in Kansas City to face the Kansas City Royals.
Facing elimination, the Royals salvaged their postseason with a 9-6 victory in Game 4. The game was 6-2 Astros in the seventh inning thanks to back-to-back home runs from Carlos Correa and Colby Rasmus.
With the odds stacked against them, Royals third baseman Mike Moustakas barked an inspirational speech to his teammates that ignited a five run eruption to take the lead.
Eric Hosmer added a two-run homer in the ninth to put it away.
The Royals will look to turn that resilience and effort into positive momentum heading into Wednesday's elimination game.
Both teams have played extremely well up until this point; each game in this series has been close and neither team has won back to back games.
The Blue Jays and Rangers game starts at 4:07. The Astros and Royals game follows at 8:07 pm.
To hear audio on story, click below:
Tim Kurkjian on David Price pitching in Game 4