The Bulldogs are in the cellar of the SEC, ranking last in the entire conference. Mississippi State is still yet to win in 2016, with their last victory coming on December 31st, against North Carolina Central. The Bulldogs are 0-4 in SEC play this year, with losses to Texas A&M, Arkansas, Kentucky and Tennessee.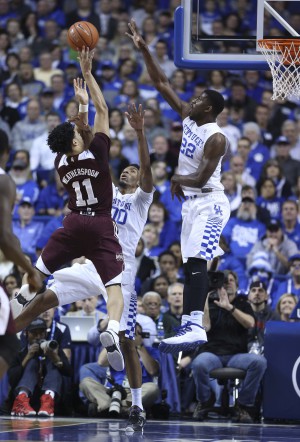 Despite signing one five-star, two four-stars and one three-star recruit in their last class, ranking 20th in the NCAA, the Bulldogs have had trouble finding sustained success on the court this season. Only two players from that star studded class have found real playing time this season.
Guard Malik Newman, the tenth ranked player in the 2015 ESPN 100, is the team's second leading scorer, averaging 12.7 points per game, adding 3.3 rebounds per game as well. Despite ranking second in points per game, Newman is a bit inefficient on the floor, shooting 39.2%. Newman somewhat makes up for it by shooting 36.6% from beyond the arc, good enough for third on the team.
The second player in that class to make an impact for the Bulldogs this year is four-star guard, Quinndary Weatherspoon. Weatherspoon has averaged 22.1 minutes per game this season, averaging 9.2 points per game and 3.4 rebounds per game. He is also the team's leading free-throw shooter (minimum 20 attempts), making 85% of his shots from the charity stripe.
The Bulldogs overall leading scorer, and main offensive threat, is senior forward Gavin Ware. Ware is averaging 17.1 points per game and 8.0 rebounds per game. He ranks eighth overall in the SEC in points per game. In his last six games, Ware has averaged 20.2 points per game, and added two double-doubles.
Mississippi State ranks eighth in the SEC in points per game, second to last in three-point percentage and dead least in rebounding. The Bulldogs defense is nothing to write home about either, giving up an average of 73.6 points per game, good for 230th in the nation.
The Gators are coming off of what Head Coach Mike White called their most complete game of the season, defeating the Ole Miss Rebels, 80-71. In that win, Florida shot well above their season averages in free-throw percentage (67.7%) and three-point percentage (55.50%). KeVaughn Allen led the Gators in scoring with 27 points, adding six rebounds, while Dorian Finney-Smith picked up his fourth double-double, putting up 17 points and ten rebounds. Allen has now scored at least 18 points in four of Florida's last six games.
INJURY REPORT: Center Schuyler Rimmer is questionable with flu-like symptoms, while forward Alex Murphy is questionable with plantar fascia of the right foot.
BROADCAST INFORMATION: The game tips off at 7:00 p.m. and can be seen live on ESPNU, or streamed live on WatchESPN, with Rich Hollenberg on play-by-play and former Wake Forest Head Coach, Dino Gaudio on color. You can listen to the game live on ESPN Gainesville 95.3 FM with Mick Hubert and Mark Wise on the call.