The Orlando Magic were able to snap an eight game losing streak on Sunday night in thrilling fashion by rallying from 14 points down to edge the Celtics 119 to 114. Scott Skiles' team, however, will have little time to celebrate as they must now face the Spurs in San Antonio in a quick 24-hour turnaround.
It took a total team effort from the Magic to take down the Celtics, with six players scoring double-digit points. Orlando's leading scorer in the comeback was Evan Fournier, who came off the bench to tally 24 points and three rebounds. Nikola Vucevic was a force in the paint, grabbing 13 rebounds to go along with 16 points and seven assists.  Guard Aaron Gordon also impressed, with 19 points 14 rebounds and five assists.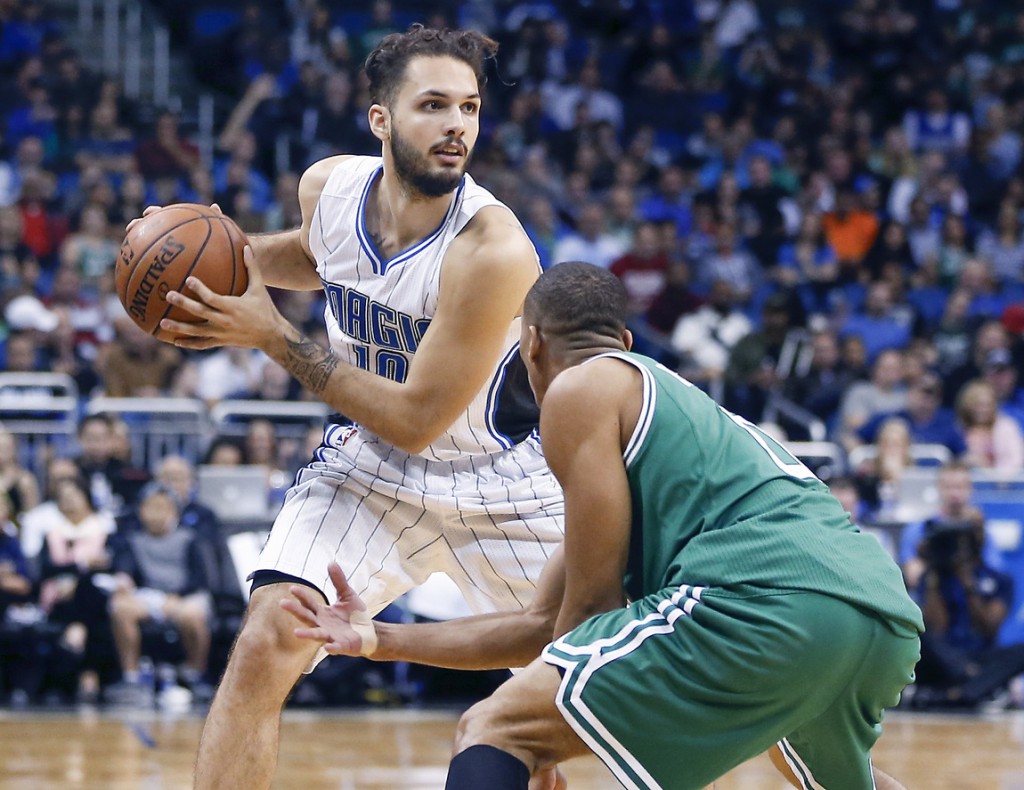 Magic head coach Scott Skiles believes that it was a case of his team simply playing up to their potential, and what he's used to seeing. 
They will need that sort of team balance against the Spurs, who are in the midst of a franchise record 34-game home winning streak. The Spurs have also won nine consecutive games against Orlando, including their last match-up where Tim Duncan led the way with 26 points in a 110-103 victory for the Spurs.
Magic Center Nikola Vucevic understands that the Spurs are an elite team in the NBA, and the Magic will have to play their best in order to come out on top.
It should be noted though that the Spurs are not coming into this match-up playing in "Spurs-like" fashion. They have lost two of their last three games, as they play without future Hall-of-Famer Tim Duncan. The 39 year old Duncan is expected to miss tonight's game as well with a sore right knee.
It seems that Duncan has been most sorely missed by the Spurs on the defensive side of the ball, having their two worst defensive performances without Duncan. The Spurs gave up 120 points to the Warriors and 117 to the Cavaliers.
Tonight's match-up between the Magic and the Spurs will take place from the AT&T Center in San Antonio, Texas.
Tip-off is scheduled for 8:30 p.m.