Tonight, after the sun sets, Florida will face another 12th ranked opponent when they tip-off against Texas A&M. The Gators just got a victory over a 12th ranked opponent, on Sunday, when their aggressiveness and high-energy took down Kentucky. Florida found ways to continuously penetrate the Wildcats' defense which allowed the offense to execute and capitalize on their shots. Florida had the right votes and moves to earn the No. 22 spot in the rankings this week.
The Gators are showing opponents that their chomp isn't just a one-hit wonder. Florida sinks and drowns its opponents with the amount of depth they have on the bench. If a team stops one player, expect someone else on the roster to step up and make plays. Very much so like Florida's weather, Florida's game plan and execution is unpredictable. Coach Amanda Butler says they look at it as balance over depth.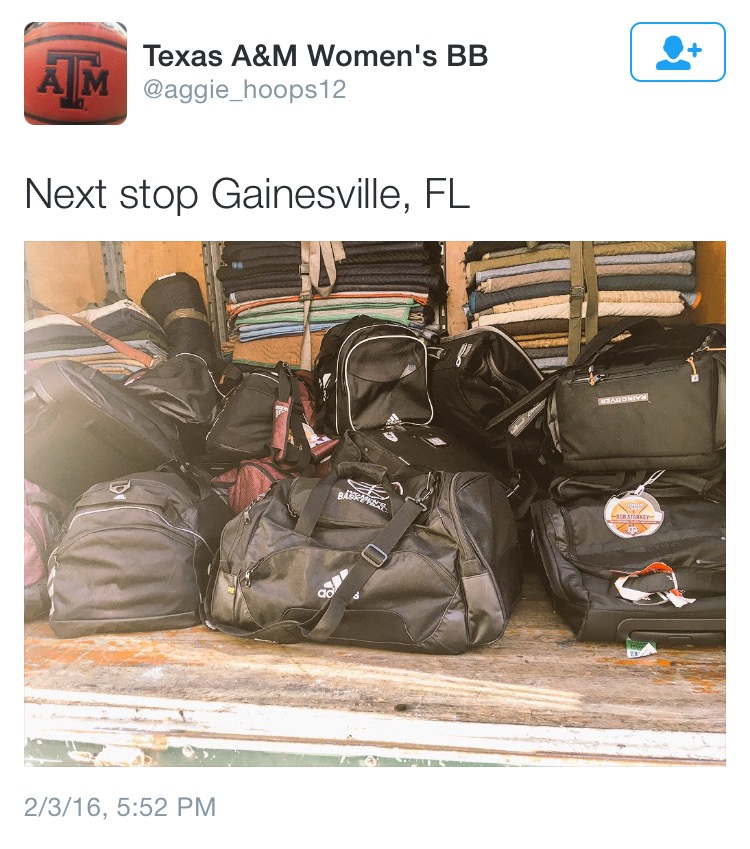 Texas A&M continuously fluctuating up and down the AP Poll and keeping a steady ranking throughout 13 weeks proves that they are team to be reckoned with. The Gators need to be aware of the Aggies' Courtney Walker. She is averaging to 17.7 points a game and is a threat from behind the arc.
The Aggies are lead and guided by head coach, Gary Blair. Blair is a women's basketball Hall of Fame member, led Texas A&M to the 2011 NCAA Championship, and has completely transformed the program into a national power ever since he took over in 2003.
No.22 Florida (18-4) goes head-to-head against No.12 Texas A&M (15-6) for an SEC throw down and a night to honor America by allowing free admission for military members, veterans, first responders and their family members.
This should be a good matchup since the saying is don't mess with Texas and Florida prides that only Gators get out alive. You can hear live coverage on ESPN Gainesville 95.3FM or on WRUF.com starting at 6:25 p.m. but tip-off is scheduled for 7 p.m.