Thursday night, the ninth-ranked Florida soccer team is back in Gainesville to face their SEC rival Missouri Tigers.
Defensively, Florida comes into this game on a hot streak. They have won their last two games against the Alabama Crimson Tide and the Georgia Bulldogs by a combined score of 6-0. Both Georgia and Alabama lost 3-0 against Florida. This season, the Gators have won six games without conceding goal. It is mainly because of the fluid way that the Gators use the possession of the ball; the Gators usually tend to be the team on the pitch that controls the three most important factors in the game: ball, spaces, and time.
Moving the ball around to create passing paths on offense allow the Gators to disorganize their rivals on a positional aspect. Both Gabby Seiler and Kristen Cardano are key players who have given order and sense to every offensive and defensive transition.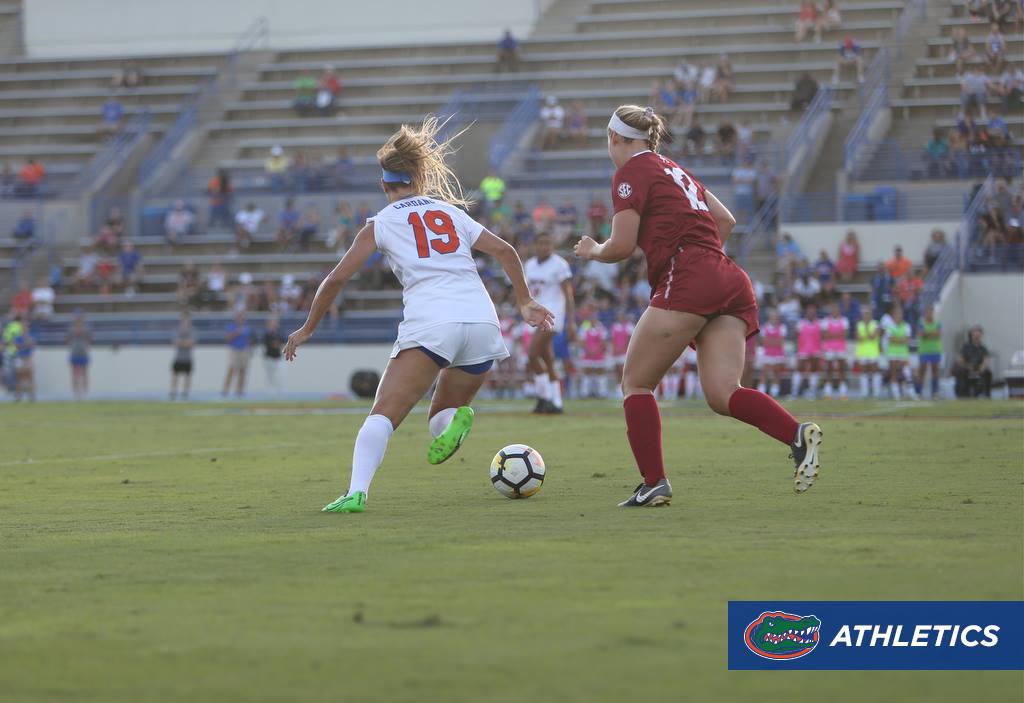 Florida: Home Sweet Home
So far, the Gators have been able to win all five of their home games. In those five victories, the Gators have scored 14 goals and only given up three.
In their last game against the Bulldogs, both senior Cassie Owens and freshman Madison Alexander scored their first collegiate-career goals; both goals were tap-ins caused by goalkeeper Louise Hogrell.
The Tigers haven't played well recently as they come into this road game. Mizzou has lost its last three games against Mississippi State, Texas A&M and Vanderbilt by allowing 13 goals combined. The Tigers have lost their three previous games by scores of 3-1, 5-1 and 5-3, respectively. Missouri is currently in 11th place in the SEC standings. This can be an opportunity for the Gators, not only to ascend in the SEC, but to also extend their all-time record over the Tigers.
Florida has won four of six games played while members of the SEC.
Kick-off will be at 6 p.m.