The Oklahoma Sooners earned their second College Football Playoff appearance in three years behind a 41-17 drubbing of TCU in the Big XII title game.  The Sooners were rewarded the #2 seed in the playoffs and will face Georgia in the Rose Bowl.
Champs-#BoomerSooner pic.twitter.com/casVIqwbOM

— Lincoln Riley (@LincolnRiley) December 4, 2017
Sooners to Play the Bulldogs in CFP Semifinal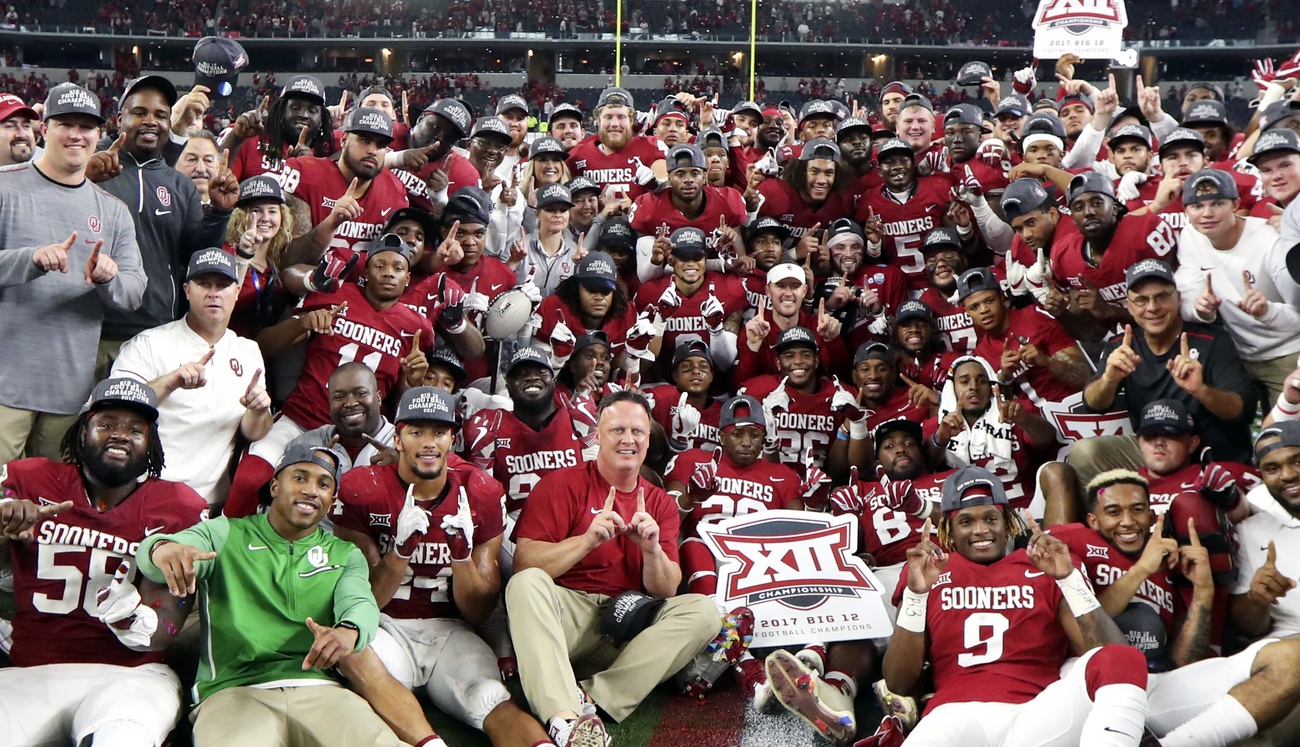 The Sooners (12-1) and the Bulldogs (12-1) both clinched their spots with conference championship game victories in the Big XII and SEC respectively.  The two teams will face off for the first time out west in the 104th Rose Bowl on New Year's Day in Pasadena.
Oklahoma won its third consecutive Big XII title, punctuating a fantastic debut season for Coach Lincoln Riley.  Riley is the youngest coach in the FBS at 34 years old.  The Sooners have won an impressive eight consecutive games, including six straight by double digit margins.
Here's Lincoln Riley on his club's performance throughout the season:
Mayfield and the Sooners will try to solve Georgia's stout defense, who ranks fourth in total defense and second in passing yards allowed.
Oklahoma lost the Orange Bowl semifinal to Clemson in 2015.
Mayfield Solidifies Heisman Campaign; Oklahoma Dominates Big XII Title Game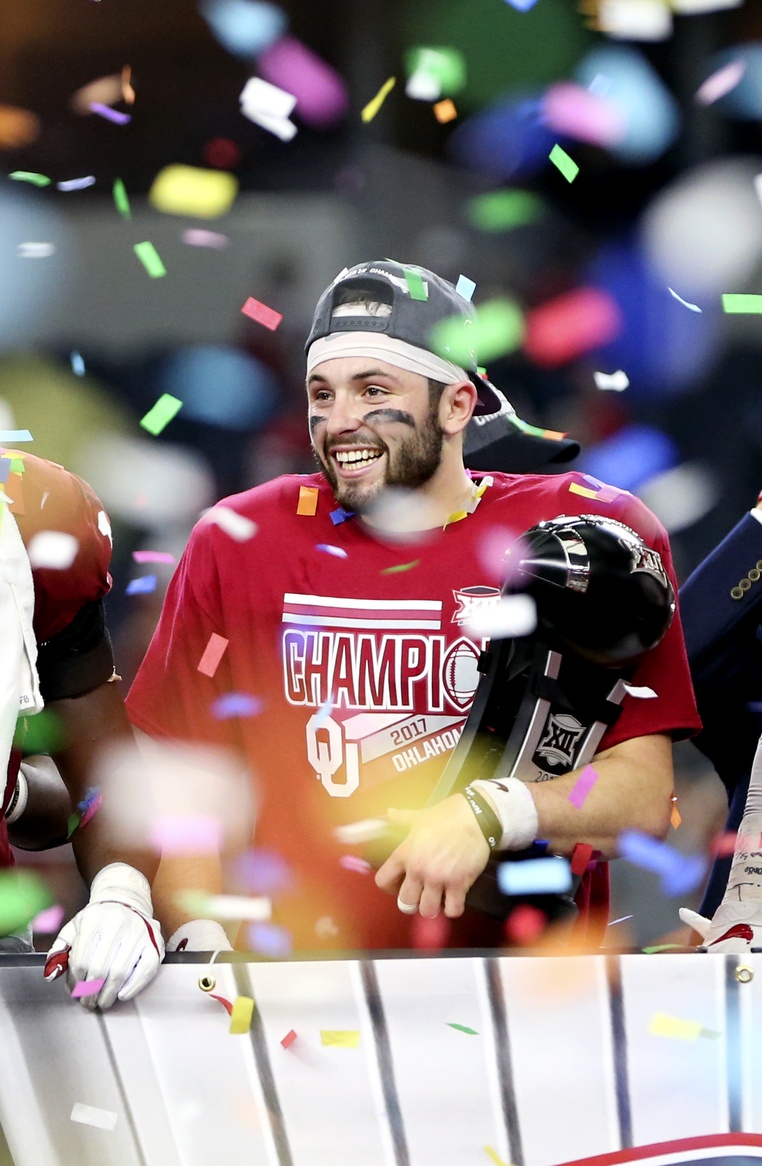 Baker Mayfield was electric for the Sooners, completing 15 of 23 passes for 243 yards and four touchdowns.  Mayfield also added 65 yards on the ground.  Mayfield is considered to be the Heisman Trophy front-runner as the regular season for college football draws to a close.
TCU's running back Kyle Hicks fumbled the ball on the Horned Frogs first offensive play, leading to an 18-yard fumble return for a touchdown by Caleb Kelly. The Sooners jumped out to a quick 10-0 lead with less than 5 minutes played in the first quarter.
TCU's QB Kenny Hill rebounded with two touchdown passes to receivers Jalen Reagor and John Diarse, narrowing the Sooners' lead to three.
However, Mayfield and the Sooners defense put their exclamation marks on the game to start the third quarter.  Mayfield connected with Mykel Jones on the first play of the third quarter for a 55-yard score.  Mayfield continued to pour it on with a 52-yard bomb to Marquise Brown on their next possession.
https://twitter.com/OU_Football/status/937402983771398144
Baker Mayfield smothered the Big XII's top-ranked defense. He also moved ahead of former Oklahoma quarterback and Heisman winner Sam Bradford for the FBS record for passing efficiency rating in a career.
Here's Head Coach Lincoln Riley on the Big XII Title game: