The run for a Swimming & Diving SEC Championship title starts today in College Station, TX for the No.3 Gator men's team and No. 17 women's team.
The meet begins today with preliminaries at 11 a.m. and finals at 7 p.m. These will take place at this time each day. Diving preliminaries will being at 11:30 a.m. on Wednesday and then 2 p.m. Thursday through Sunday.
Past Success
The men's team is searching for its six-straight SEC Championship and 39th in school history. In the history of the SEC, the 38 SEC Championships by Florida's men's team ranks second most among all sports. The only team with more championships is Kentucky men's basketball, which has 50.
On the women's side, they will be looking for their 18th conference title in history and the program's first championship since 2009.
Currently, the men's team is sitting at a 7-1 dual meet record and has picked up four wins over fellow SEC schools. The women's team has a 4-5 record, including an SEC win over Alabama.
Impact Performers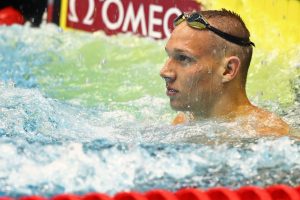 Leading the way for the men's team is gold medal-winner Caeleb Dressel. He has recorded top times in the men's free and fly several times this season. Dressel is the defending NCAA champion in the 50 free, 100 free, and 100 fly.
For the women, freshman Taylor Ault has played a prominent role on the team this season. She earned her first Freshman of the Week honor after her performance against Tennessee.
Brooke Madden has been a consistent force for the women's diving team and has recorded the highest score for the Gators this season in the 1 meter and 3 meter dives.
At last year's SEC Championships, Florida's men's team won its fifth-straight SEC title and the women secured a seventh place finish.
Coverage of the entire meet will be available each day on SEC Network +, with Sunday's finals session airing on SEC Network at 7 p.m.