David Ross started his baseball career in 1996 with the Auburn University Tigers where he played until 1998. He then transferred to the University of Florida and became one of the few players to attend a College World Series with two different teams.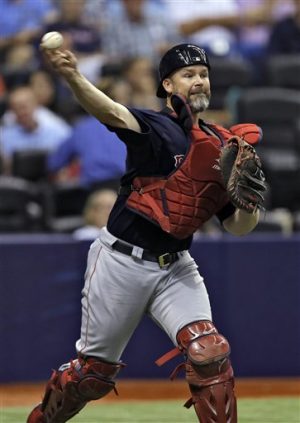 After college, Ross was drafted to play for the Los Angeles Dodgers and has since played for the Pittsburgh Pirates, San Diego Padres, Cincinnati Reds, Boston Red Sox, Atlanta Braves and Chicago Cubs.
Ross won two World Series', one with the Red Sox in 2013 and one with the Chicago Cubs in 2016.
Time Was Up
When Ross retired from baseball in 2016, he knew it was the right time. Though he loved the game, he missed spending time with his family.
"I love this game and I want to stay involved and try to be around it as much as I can, but give the bulk of my time with my family," Ross told Carrie Muskat in an interview.
After the Game
When interviewing Ross, Steve Russell asked if he missed the game.
"I don't miss playing," Ross started, "but I miss the playoffs. I really really miss being in that dugout you know, working for that goal of trying to win a championship. Those things are stuff I'll always miss." But he does not miss grinding in the cold weather.
Ross was hired as a baseball color analyst for ESPN in January of 2017 and is the author of the newly released book, Teammate.
Excited for the 2018 season, Ross is focusing on the young talent in the game right now like Shohei Ohtani, Mike Trout, and the rest of the younger guys in the league that are making the first month of the season so exciting.
Opening Night on ESPN! Baseball is here!! https://t.co/rmjyQeIUJN

— David Ross (@D_Ross3) March 30, 2018