By Shailey Klein, Scarlett Cooney & Brett Unger
In Friday night's high school baseball matchup, the Saint Francis Wolves dominated the Branford Buccaneers, with a final score of 16-5.
Wolves Start Strong
Saint Francis' Mason Bell took advantage of a sloppy pitch from Branford senior Tanner Miller, leading to an early run in the bottom of the first inning.
Another pitching error helped Saint Francis sophomore Luke Fariborzian sneak in a run after Bell. The electric first inning continued for the Wolves, with sophomore Ty Powell also reaching home plate. The Wolves took a 3-0 lead at the bottom of the first.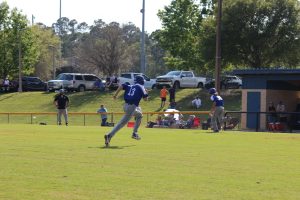 Pitching Change
Sophomore McCabe Long took the mound for the Wolves at the top of the second, but started off rocky, walking Branford's Miller. Branford gained momentum when junior Braxton Young put the Buccaneers on the board after a triple, cutting the Wolves lead 3-2.
With bases loaded for the Buccaneers at the top of the second, Long walked sophomore Haiden Ward, allowing Branford to tie up the score 3-3.
This shake-up led to a pitching change for the Wolves with senior Riley Brown taking over the mound. However, the Buccaneers' momentum did not let up, as they brought in two runs to round out the second inning.
Wolves Retaliate
The Buccaneers' new lead did not discourage the Wolves. Miller walked Wolves sophomore Cooper Lieffers. Lieffers slid home after a hit from sophomore Darion Medley, cutting Branford's lead 5-4. Medley took advantage of another sloppy throw to post a run of his own, tying up the score 5-5.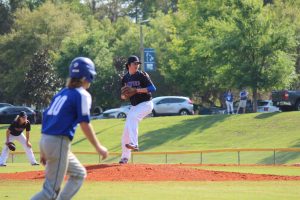 Ty Powell took advantage of an empty second base, leading to Mason Bell running home with ease. Following the run by Bell, the Wolves had a 6-5 lead with momentum on their side.
Dominant Finish
Keeping the momentum, Lieffers lined up a run for sophomore Richard Jones, extending the Wolves' lead 8-5. The Buccaneers were forced to make a pitching change, bringing Ward to the mound. A messy first pitch led to another run for Lieffers. The Wolves closed out the third inning with a 9-5 lead.
The Wolves continued to overwhelm the Buccaneers, posting seven more runs to end the game with a 16-5 victory.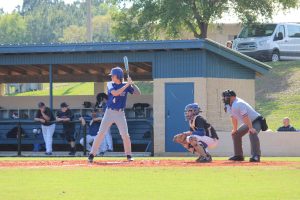 Next up for the Wolves is a matchup against Wildwood on March 21.