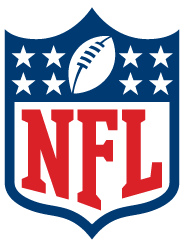 So it took a little bit longer than what was initially discussed but it finally happened. Florida defensive tackle Sharrif Floyd was drafted 23rdoverall by the Minnesota Vikings in the NFL Draft on Thursday night.
ESPN's NFL draft expert Mel Kiper Jr. had Floyd being taken as early as the third overall pick by the Oakland Raiders. Well, that didn't happen but Floyd did become the 44th Gator all-time to be selected in the first round and helped Florida move to six consecutive years of having a player selected in the first round.
Last season, as a junior he finished fifth in total tackles with 46, 13 of those were for a loss which led the team. He also tied for first in sacks with three. He joins a Vikings team that was 16th in total defense, 24th in passing and 11th in rushing.
Eight picks later, defensive back Matt Elam was selected 32nd by the defending Super Bowl champion Baltimore Ravens. Elam was able to sneak into the first round and become the 45th Gator selected all time in the first round.
Elam last season for Florida recorded 76 tackles; ranking him second on the team. He was also second on the team with 11 tackles for a loss and led with 4 interceptions.
The Ravens hope Elam can fill the void left by nine time pro bowler Ed Reed who spent his entire 11 year career with Baltimore before signing with the Houston Texans this offseason. The Ravens last season finished 17th in total and passing defense and 20th in rushing.