Sunday afternoon in Gainesville, the Florida women's basketball team grabbed another victory after defeating Robert Morris 79-52.
At the whistle, the Gators won the opening tip and after a few miscues from both teams, Florida's Eleanna Christinaki found a hole in the defense and drove it up the lane for two points. Scoring wouldn't come easy for both teams, during the first quarter. Robert Morris' zone-defense made Florida work hard for every basket, and the Gators' defense, in a full-court press, sent the Colonials to the foul line to earn their points. As time expired in the first quarter, the Gators were up 12-9 over the Colonials, but the Gators also had a total of seven team fouls.
Led by head coach, Sal Buscaglia, the Colonials started the second quarter firing shots from behind the perimeter. Robert Morris' Rebeca Navarro would catch, aim, shoot and collect a three-pointer to decrease Florida's lead. Navarro ended her night shooting 2-for-6 from behind the three-point line with a total of six points. With quick players like A Niki Stamolaprou, the Colonials kept the Gators on their toes defensively. As soon as Stramolaprou could find space between her and the Gators' defense, she would attempt to shoot a three-pointer. A Niki Stramolaprou concluded her night with a total of 19 points and shot 3-for-6 at the three-point line. However, the Gators found their momentum and held on tight to their 36-25 lead going into half-time.
The Gators came running back on the court from half-time with only one thing in mind, winning. Dyandria Anderson found her hot spot from the long range and was determined to make a difference on defense, as well. After back-to-back three-pointers, Anderson tallied up 12 points, four steals, and five assists. Florida kept their foot on the gas and continued to make plays on both ends of the court. Haley Lorenzen, as always, battled in the paint and ended her night with 13 points, eight rebounds, and one massive block.
Florida's defense was the showstopper in this game.
For the fifth time this season, the Gators forced their opponent to commit at least 24 turnovers. Florida also flustered Robert Morris, a high-percent shooting team, into only converting 17-of-47 of their shots. But, Amanda Butler gave credit to rebounds being the difference maker for the Gators, in the second half. She coaches a team that organizes a "players meeting" at halftime, before the coaches enter the locker room.
Down the home stretch, the Gators fired up the crowd with their "never give up mentality" and earned themselves a nine-game win streak.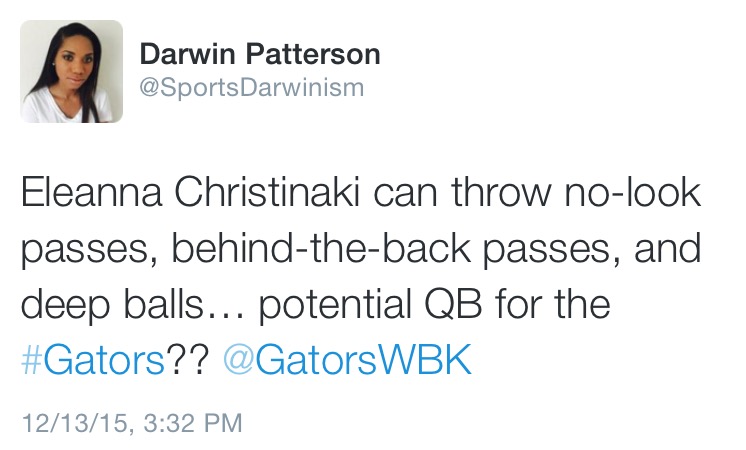 Florida defeated Robert Morris 79-52.
Next opponent, the Gators hosts Saint Francis during Florida's annual Holiday Classic on Sunday, December 20th.