Today when the clock strikes noon Florida will tip-off the first round of the NCAA Tournament against Albany. The Gator women's basketball team is making a comeback to the NCAA Tournament for the first time since 2014.
Since there's a first time for everything, these two teams will meet on the hardwood for the first time.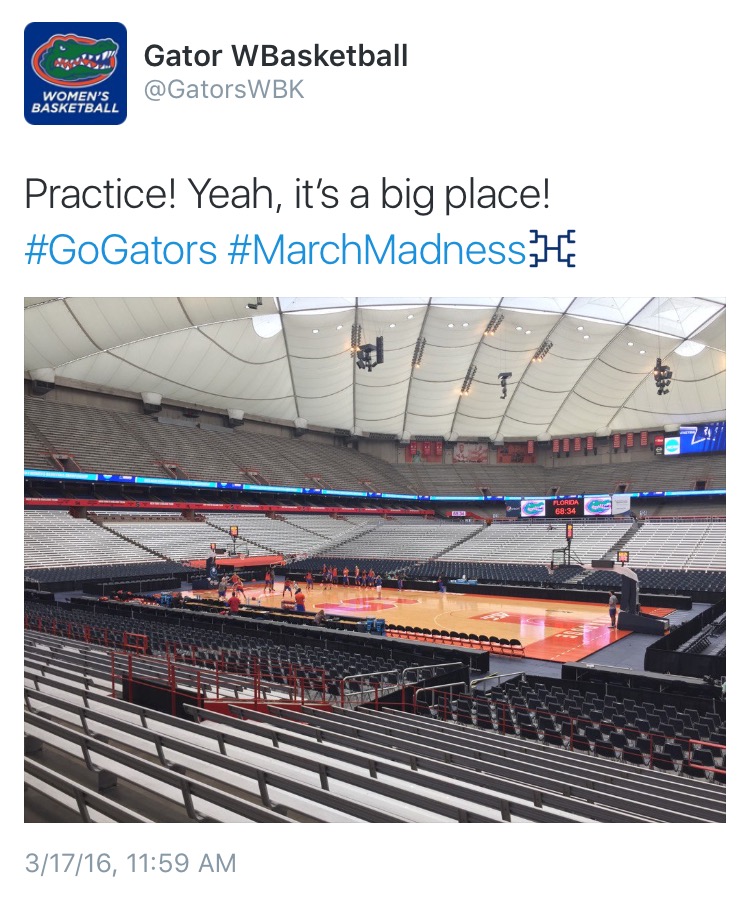 This is No. 12 seed Albany's fifth consecutive year making an appearance in the NCAA Tournament. Although the Great Danes have never been able to unleash their talents on the Gator squad, they have taken on other teams throughout the state of Florida. When in competition with sunshine state teams, the Florida heat has been too much for Albany to handle and they hold a record of 1-3. The Great Danes have come in contact with opponents from the SEC and the dominance has remained in the south. Albany sports a record of 0-4 against SEC teams.
However, this is the post-season and this will be a different ballgame. Albany's Shareesa Richards is a three-time America East Player of the Year and it is expected for her to lay it all out on the court. Richards averages 23.7 points per game and has compiled 2,403 total career-points. The Great Danes are led by coach Katie Abrahamson-Henderson, who is a familiar face to the SEC with her previously playing for Georgia. Abrahamson-Henderson anticipates her team to play hard and put up a lot of points.
The No. 5 seed Gators look to bring the Florida heat to the state of New York.
Florida sports a 6-0 record against America East opponents. Amanda Butler has lead her Gators to seven postseason trips and on each trip, they have been successful in the first round. In order to keep that tradition alive, Florida will have to overcome Albany's zone-defensive stand and execute when given the opportunity to do so. Not only will skills play a factor in this game, but experience will play an even bigger factor. On this trip, there are a total of four Gators who have all experienced a postseason game under coach Butler.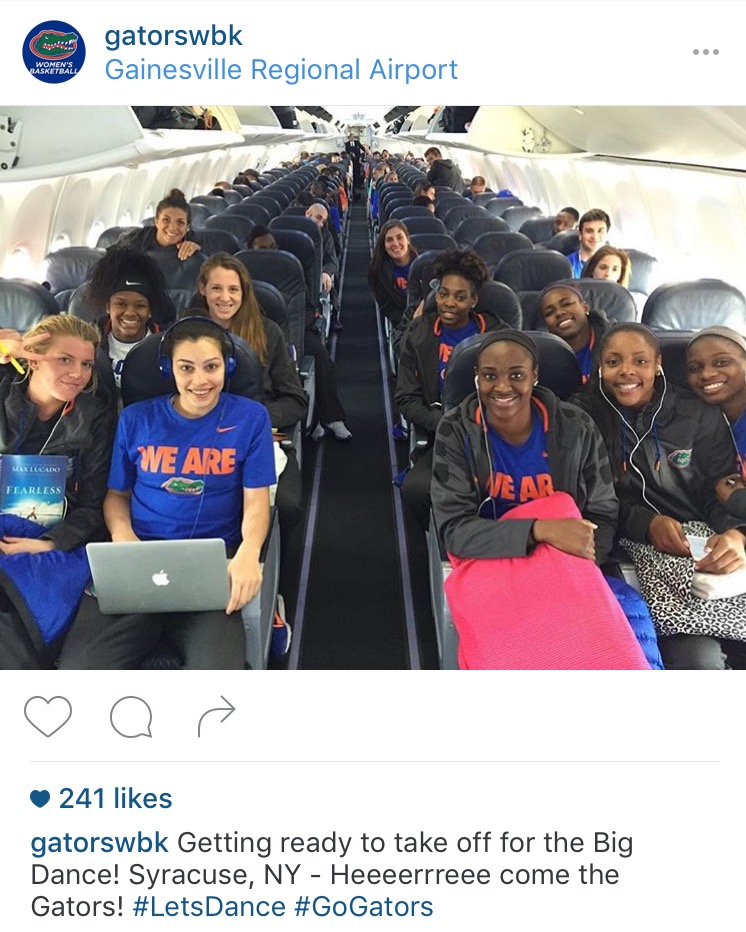 The Gators battled in 30 games this season and 17 of them were against teams that received a postseason berth.
Along with the five seniors on the team, Ronni Williams,who just earned a spot on the All-SEC second team, is also expected to come up big for the Gators. Williams ranked third in the SEC for rebounding in conference games. She averaged 8.8 rebounds per game and she also made a promise to coach Butler after outcome of last season. The promise was made, kept, and now we wait to see if this season's outcome exceeds the promise.
Katie Abrahamson-Henderson compares her team to Florida.
Florida (22-8, 10-6) and Albany (27-4, 15-1) will square up at noon on ESPN2 from the Carrier Dome in Syracuse. Also for live coverage, tune into ESPN Gainesville 95.3FM starting at 11:50 a.m.
The winner of this matchup will advance to the second round and take on the winner of host No. 4 seed Syracuse and No. 13 seed Army.