On Monday night, Villanova stunned North Carolina and the Wildcats earned themselves its first national title since 1985.
With 4.7 seconds left in the National Championship game, the North Carolina Tar Heels and the Villanova Wildcats were all knotted up at 74 points apiece. But in a blink of an eye, confetti showered over the hardwood and covered the entire Villanova roster, who celebrated at half-court, after Kris Jenkins drilled a three-point buzzer-beater to defeat North Carolina, 77-74.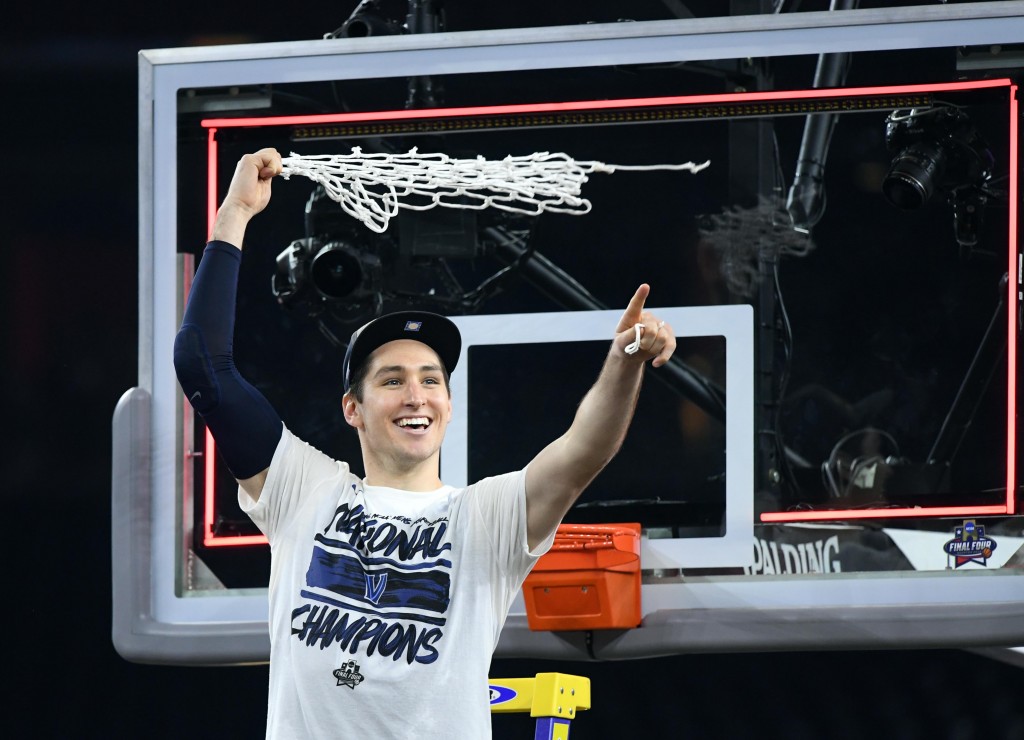 The Wildcats were crowned with obligatory hats as they were named the 2016 NCAA Men's Basketball National Champions.
Going into Monday's game, 12 of the last 20 national championships had been won by Kentucky, Duke, Connecticut, and North Carolina. However, this was a different ballgame. This ballgame was dominated by Villanova's offensive boards and the ability to shoot 58.3 percent from the field. The Wildcats and Tar Heels both put on a show to make this national championship game to go down in history as one of the best.
North Carolina's Marcus Paige sunk a one-footed, double-clutch, 25 foot three-pointer to tie the game and to force everyone in the stands and everyone at home to believe that this game would be going into overtime. Villanova's Kris Jenkins' buzzer-beater made it a game no one will ever forget, but leading it up that, it was an entire Wildcat effort. Villanova went 28-of-45 from the floor, 8-of-14 from the three-point line, and committed only 11 turnovers out of 65 possessions.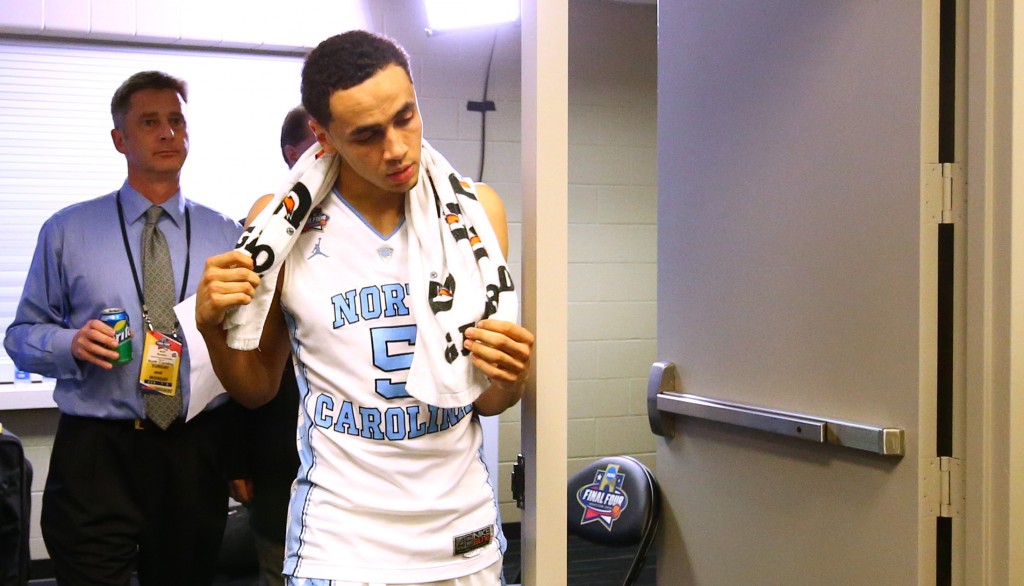 The Tar Heel's Marcus Paige was anticipating overtime play.
This back-and-forth shooting frenzy was all done with North Carolina Alumni and NBA legend, Michael Jordan, viewing from the stands.
Villanova's Ryan Arcidiacono was named the Final Four's Most Outstanding Player. In his 144th and final game playing for Villanova, the clock was winding down to the final seconds, with defenders closing in on him, when he made the decision to pass the ball to his teammate, Kris Jenkins, which lead to the historic national championship shot and an unforgettable assist. Arcidiacono complied 16 points, two rebounds and two assists. Jenkins mentions that Arcidiacono's last second decision highlights his character.
The Wildcats shot well all season long. Shooting 58.2 percent in the NCAA Tournament, Villanova checks in at the best shooting percent the Tournament has seen in 50 years.