The Jacksonville Jaguars were back at home this week,  hoping to end its six game losing streak only for it to continue when the Denver Broncos beat the Jaguars 20 to 10. With the endless turnovers, penalties, pick sixes, and other mistakes, the result was another loss for the Jaguars.
Turnovers
The biggest issue for the Jaguars this season is turnovers. In this game, they gave the ball away three times. Midway in the third quarter, Broncos cornerback Bradley Roby intercepted Jaguars quarterback Blake Bortles' pass and returned it for a 51 yard touchdown. This is the third time in four games that Bortles threw an interception that resulted in a touchdown.
.@Millerlite40 got to Bortles.@BradRoby_1 got the points.#Horsepower #ProBowlVote https://t.co/GbklxBqLYw

— Denver Broncos (@Broncos) December 4, 2016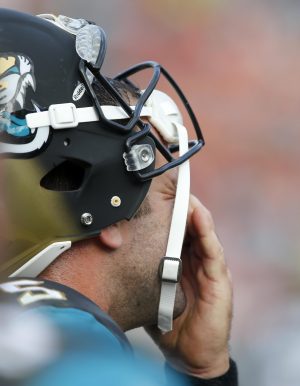 Bortles also threw an interception in the first-half and in the fourth quarter, Bortles loss a fumble that resulted in a put the game away field goal for Denver.  Bortles now has 19 turnovers this season. These kind of mistakes can't continue to happen if the Jaguars hope to win any more games this season or if Bortles wants to continue to improve as an NFL quarterback. Bortles calls this season the biggest nightmare ever.
On a positive note, Bortles did produce a 22 yard touchdown run in the fourth quarter.
Defense
The defense is what held the Jaguars together in this game; it gave up just 206 total yards, and forced Denver to punt the first six drives of the second half. Defensive coordinator Todd Wash and his staff has done a great job building the defense as it has gotten significantly better throughout the  season.
Redemption
The Jacksonville Jaguars find themselves to be 2 and 10. This means they have double-digit losses in six consecutive seasons. Owner Shad Khan will be under pressure from fans to make a coaching change.  The last game the Jaguars won was October 16 in Chicago. The last time the Jaguars won a home game was December 13, 2015 when they beat the Colts 51 to 16.  Head Coach Gus Bradley still has hope for the team and says its a talented team.
"I'm hoping is through all this pain we are going through as far as adversity that we're worthy of it come in the end. When that happens, I don't know if it's next week or two weeks, but I think this team is really trying to gain as much strength from this as they can for future times."
The Jaguars have only four games remaining this season- Minnesota, Houston, Tennessee, and Indianapolis. One more win will help the Jaguars not repeat the 2- 14 season in 2012, Khan's first season as owner.