When Head Coach Will Muschamp made his debut to the South Carolina sidelines last season, fans and spectators were skeptical. Now that the Gamecocks survived the season, tackled spring practice, and a have solid incoming recruiting class coming in—fans and spectators are expecting more this upcoming season.
Taking A Look Back
Everyone was surprised to see Will Muschamp take the Gamecocks to a bowl game in his first season. Unfortunately, the outcome of the Birmingham Bowl was not what they expected.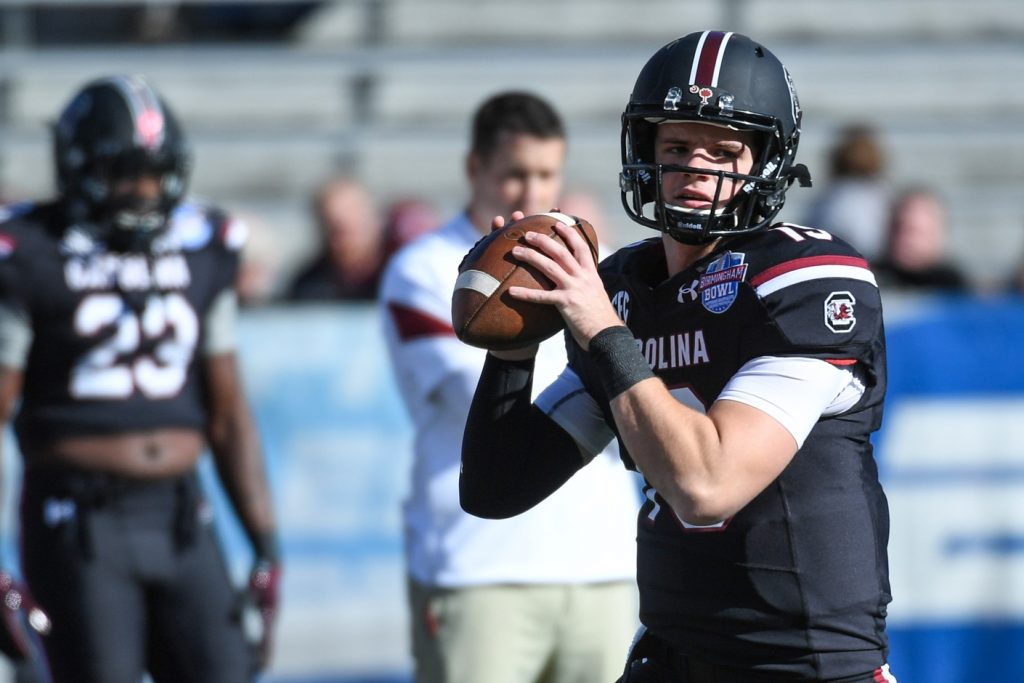 After losing to South Florida in overtime 46-39, South Carolina ended it's season with an overall record of 6-7. Not the most impressive record on paper, but it does show the team's potential.
The team started out 2-4 before true Freshman Quarterback Jake Bentley took over and started taking snaps for the Gamecocks. With a young and talented offense around him, Bentley lead South Carolina to a 4-2 to close out the season and grab consecutive wins over Massachusetts, Tennessee, and Missouri.
Bentley threw for nine touchdowns and four interceptions—Completing 65.8 percents of his passes for 202.9 yards per game.
What's To Come
This season is no different than any other season. There's a lot excitement around the SEC and a lot of uncertainty and talk around the SEC East.
Legendary. #CarolinaMade pic.twitter.com/MXbVEyUUrW

— Gamecock Football (@GamecockFB) May 29, 2017
South Carolina has stiff competition in the East with some hype around Florida, Georgia and Tennessee this year, however South Carolina is producing some excitement of their own.
Jake Bentley is back and former quarterback Brandon Mcllwain has transferred to California. With a young and motivated quarterback under center and skilled receivers around him, this offense has the potential to shake things up in the division.
Former Florida head coach, Will Muschamp says whoever can contribute to the team will see the field. 
Muschamp and Company will face off against North Carolina State on September 2nd  to open up the season. Missouri will be their first conference opponent of the season on September 9th.