Gator Football Head Coach Jim McElwain's task to decide who will start at the wide-receiving position in the Gators' season opener against the No. 11 ranked Michigan Wolverines is still uncertain. After Antonio Callaway was suspended by the team for the first game of the season, there has been a lot of names mentioned to replace the Gators leading receiver. One of them is Josh Hammond.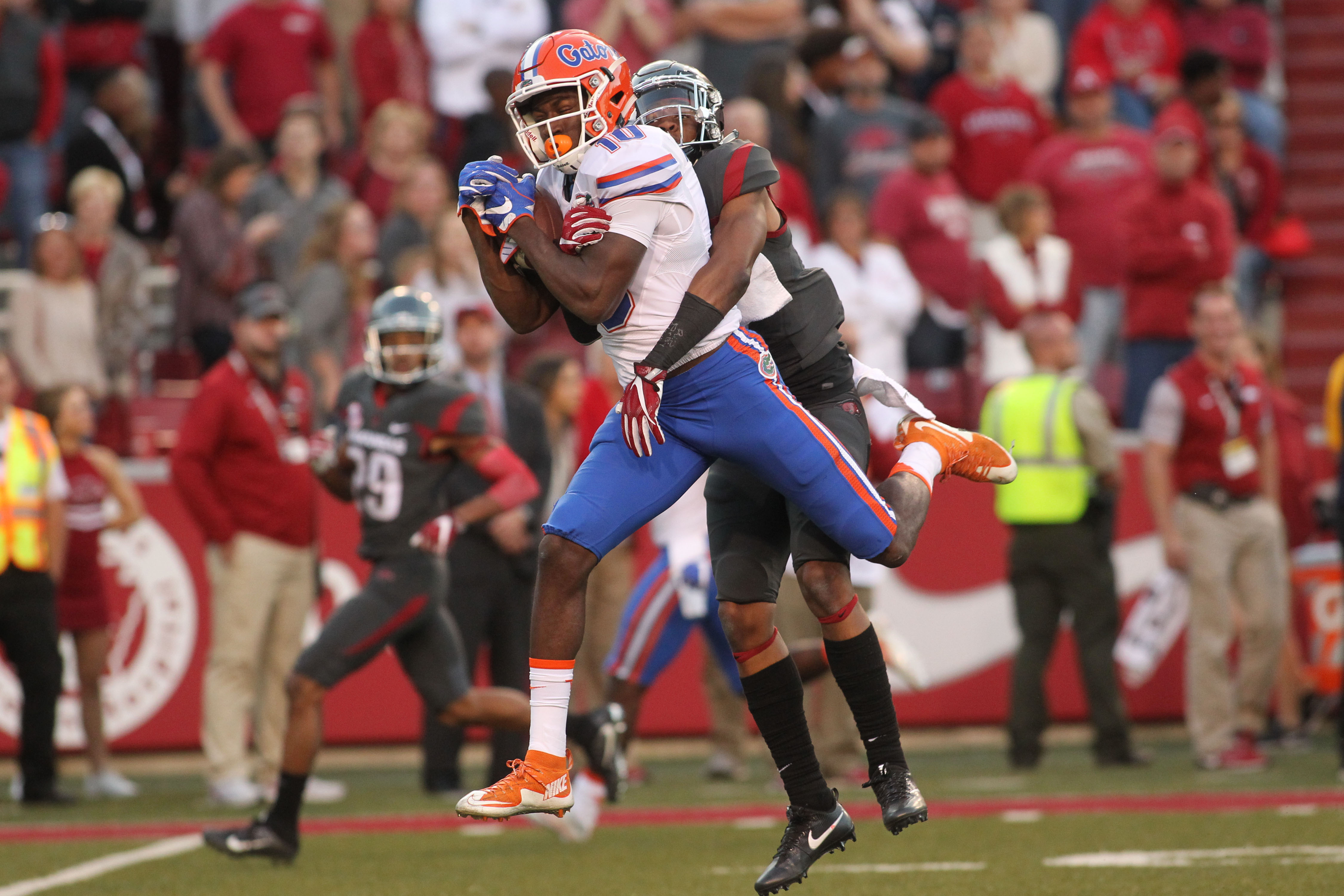 Hammond Time
Hammond needs to take Callaway's suspension as a crucial opportunity in his collegiate career. Playing against the Wolverines under the spotlight of AT&T Stadium at Dallas, Texas, will be a tough challenge to face for him. But his game fundaments could help the Gators in a great way. He is a versatile wide receiver who is able find open gaps between defenders by using his horizontal step and quickness when making decisions.
Last season, he showed that he can provide dynamism to his team on the corners. In his 13 games played in 2016, he made 14 receptions for 177 total yards. Hammond showed that he can be a pivotal role player and let other offensive players take a break after his collegiate debut against the UMass Minutemen. He made five catches for 38 yards in that game.
https://twitter.com/GatorsFB/status/902516417307832320
Hammond will not be alone competing for the starting wide-receiving position. Players like Freddie Swain, Tyrie Cleveland and Brandon Powell are also looking to fill that spot in the starting lineup for Saturday's game. Hammond's athleticism and quickness on his diagonal runs would be crucial to make the starting quarterback's life easier. McElwain is still undecided about who would be the starting quarterback. That is why the secondary and the wide receivers need to be at the top of their game. It will not be an easy task for any member of the team, that is for sure. But positional experimentation has been a trending topic for the Gators since last season.
The game against the Michigan Wolverines is set for Saturday at 3:30 p.m., ET.