The Florida soccer team falls on the road at Texas A&M 2-1 on Thursday night.  Florida came into this game on a three-game winning streak. The Aggies lost 1-0 against the Auburn Tigers in their last game.  Florida is now 1-1 in SEC play.
Texas A&M controlled most of the first half thanks to its work and organization off the ball. Every player had discipline at disconnecting Florida's passing lanes and applying a high pressure to its build-ups.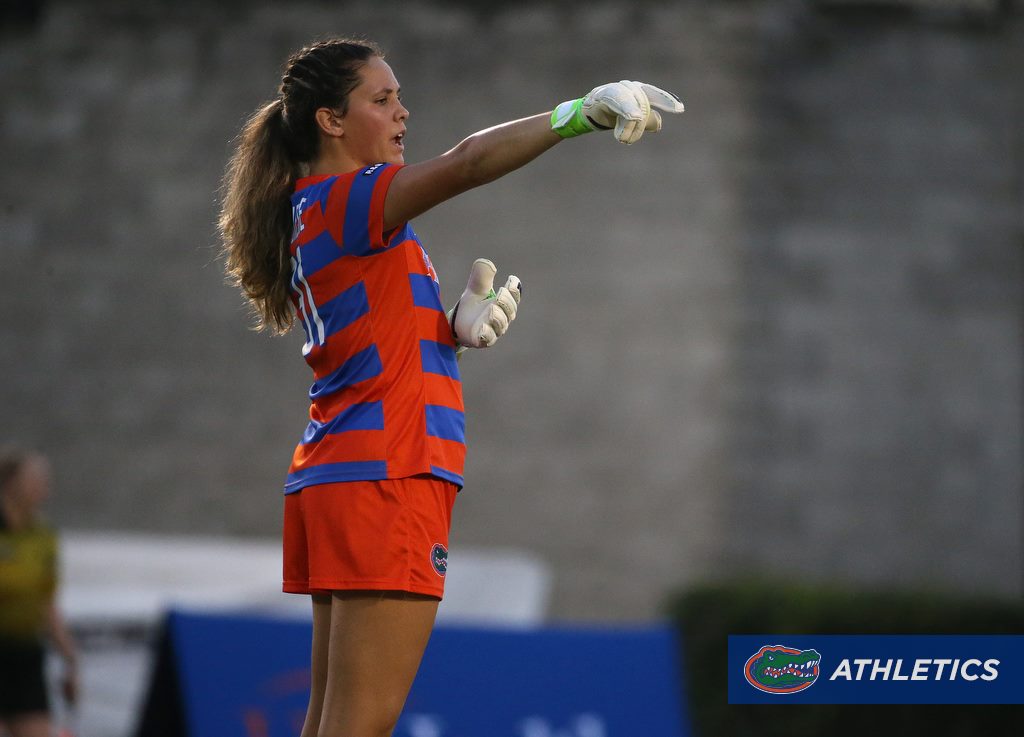 Defensive Troubles
The Gators also lacked precision at making passes because of their slowness at offering passing options to the respective holder of the ball.
In the 34th minute, Cienna Arrieta took advantage of a poor marking and late reaction by Kristen Cardano and Kaylan Marckese. Arrieta had enough space and time to control the pass using her head, find balance and a good angle to send the shot from outside the box to the net. After the goal, the Gators continued having difficulties at finding passing fluidity. At times the forwards received the ball without having any passing options while being surrounded by multiple defenders.
It seemed like the second half could be different for the Gators thanks to their early goal in the 47th minute. Gabby Seiler advanced one line to send an assist to Deanne Rose. Rose caught her marker off-balance and made a soft shot to score a chip goal; this was Rose's third goal in the last two games.
Marckese ended up having a stellar performance for the Gators as she made a season-high six saves. In the 66th minute of the game, A&M defender Kendall Ritchie saw Marckese off her line and decided to send the free kick right into the net. This was the first goal of her collegiate career.
The Gators will be back in Gainesville on Sunday to face the Alabama Crimson Tide at 6 p.m.