Before addressing the much anticipated off the field news, Florida's head coach Jim McElwain addressed his offense. The coach's weekly press conference is not usually filled with exciting or breaking news. However, today is a different story.
Jim McElwain announced Luke Del Rio would start under center, on Saturday, when they welcome in Vanderbilt.
Luke Del Rio
The six foot one inch and 215-pound redshirt junior earned the starting role, after his performance against Kentucky on the road. Del Rio is no stranger to the starting position.
He entered the 2016 season as the starting quarterback, however, he hasn't seen the leading role since the performance and loss to Arkansas. Del Rio's 2016 season was also accompanied by a few of injuries. A knee injury first appeared against North Texas which kept Luke on the sideline for about a month. Then, on to a lingering shoulder injury which could've supported his poor performance against Arkansas. He underwent shoulder surgery once the season came to an end.
Florida vs. Kentucky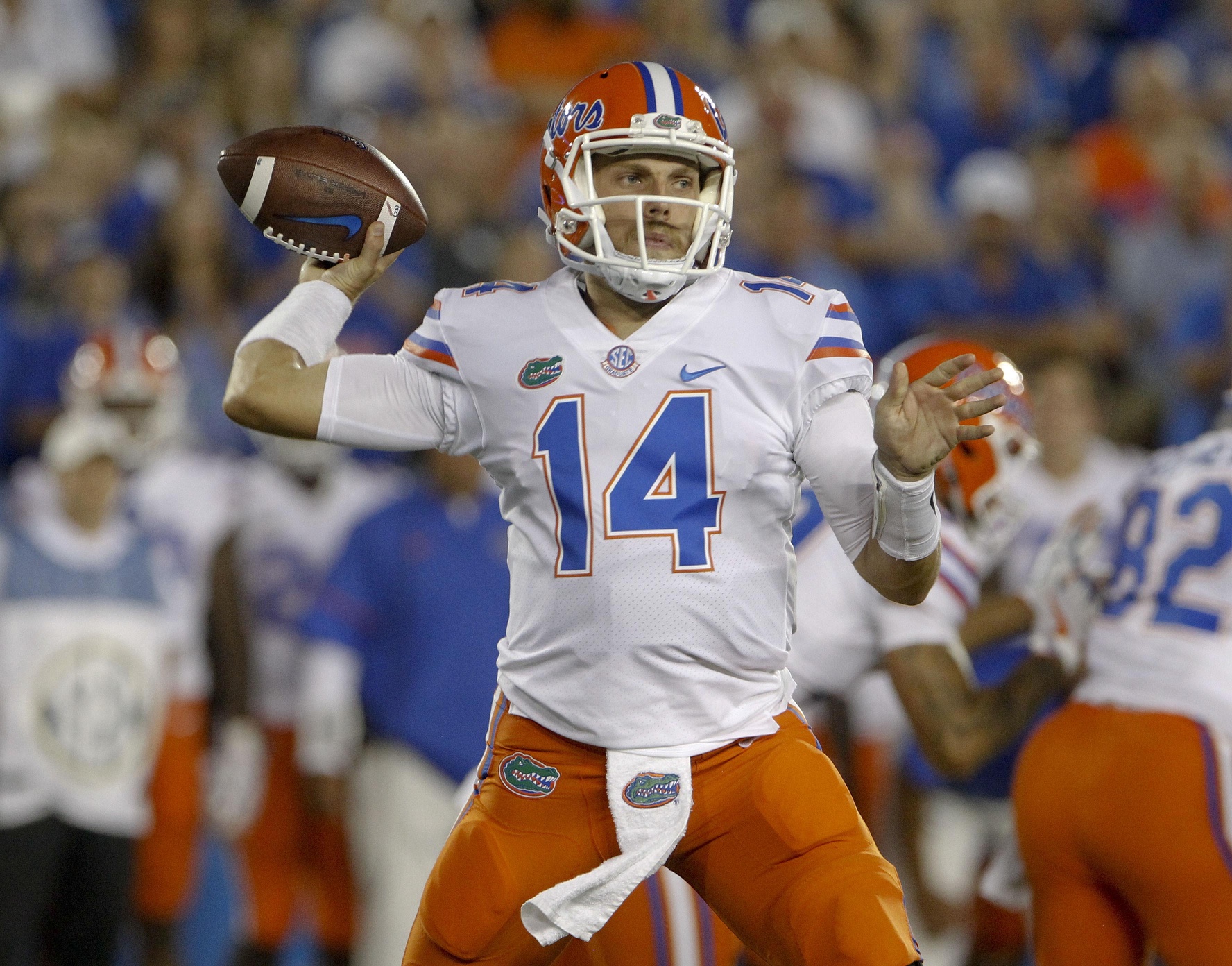 Gator fans were hoping quarterback Feleipe Franks' momentum would carry over to the Kentucky game. Franks was coming off of a miracle 63-yard touchdown win over Tennessee the week before. So, a lot of hype was built up around the young quarterbacks' arm the week leading up to Kentucky.
Franks struggled to move the offense downfield which lead to McElwain making the transition to Del Rio during the game. He completed 9 of his 14 pass attempts for a total of 74 yards. The offense seemed to find a rhythm with the veteran quarterback.
His first game drive with the team since 2016 ended with an interception. However, he redeemed himself after finding wide receiver Freddie Swain the end zone with 43 seconds left to play. That touchdown went on to solidify Florida's 28-27 win over Kentucky.
Florida's win streak over Kentucky has now reached 31 years and this makes the eighth consecutive season the Gators have started multiple quarterbacks.
The Gators kick-off against Vanderbilt on Saturday at noon.