The start of the new NBA season brings new challenges for the Boston Celtics. Just four players from last season's squad will be returning. With so much of a roster turnover, the players are going to have to get acclimated to their new teammates and environment quickly.
Fresh Faces
All-stars Kyrie Irving and Gordon Hayward headline the revamped Celtics roster. Boston acquired Irving from the Cleveland Cavaliers in August after he had previously requested a trade. This immediately sparked questions from people wondering about the nature of his relationship with ex-teammate LeBron James. The other big addition to this season's roster is former Utah Jazz player Gordon Hayward. With Hayward's decision to sign with Boston, the team obtained arguably the most high-profile free agent of the summer. Hayward averaged 21.9 points per game across 34.5 minutes per game last season.
Chemistry Concerns
Bringing together so many new players who have not worked together before creates a tough situation for the Celtics this season. "There is not a lot of chemistry right now," second-year forward Jaylen Brown said. "We've only had a few days or a few weeks to kind of be together and start building relationships, building chemistry and getting to know each other. There are a lot of guys that don't know each other or feel comfortable with each other yet."
Head Coach Brad Stevens says the players will have to learn how their teammates play and figure out their new roles in order to have success.  The sooner they are able to do this, the better.
Irving knows it is going to take time for the team to get comfortable with each other and says they will have to be patient in their approach. There are going to be ups and downs and the team will have to respond accordingly.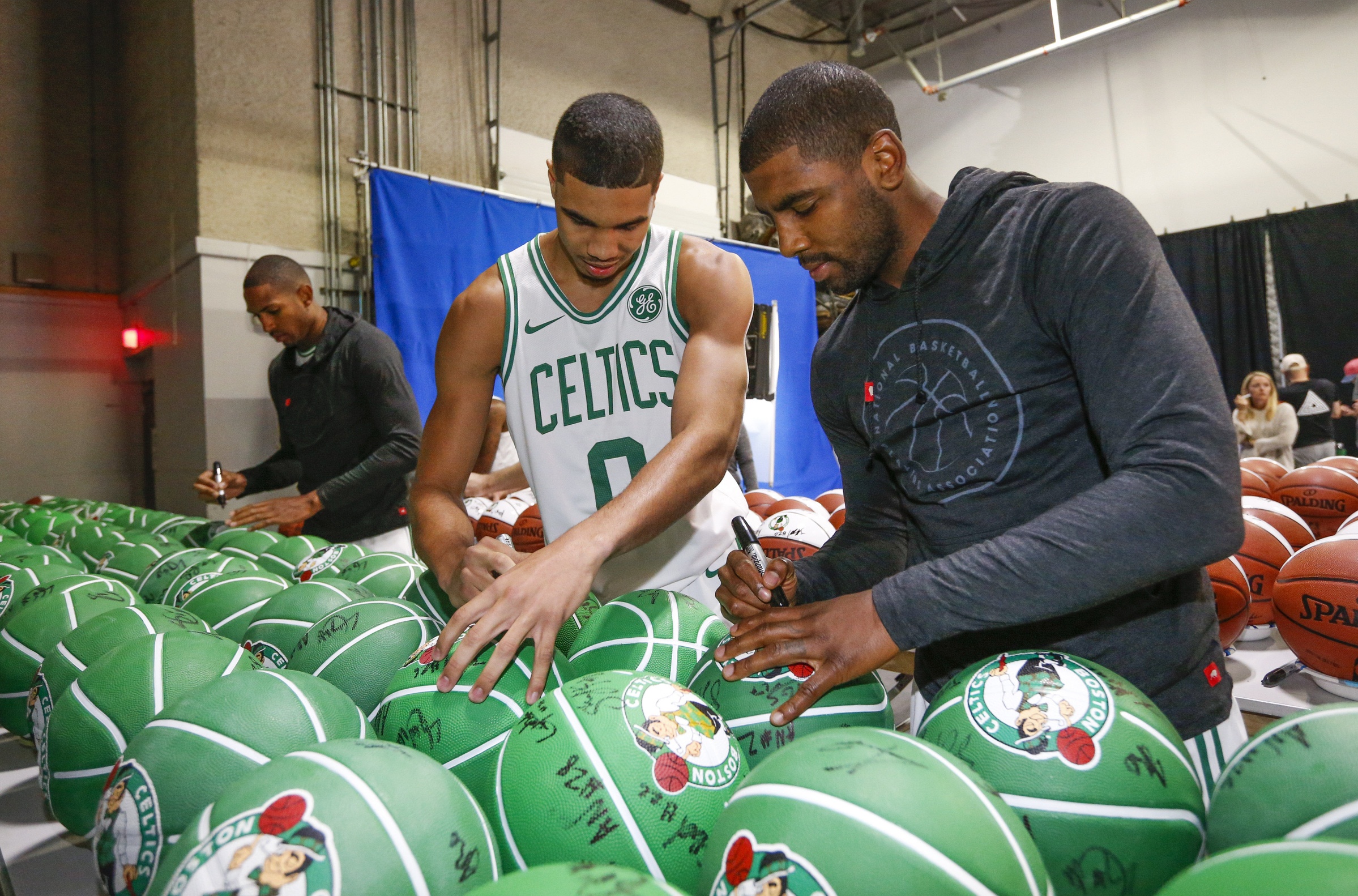 Excitement to Play
Despite the concerns over whether Boston will be able to come together and gel as a team, the players are all excited to take on the upcoming season together. Veteran and former Gator Al Horford raved about Irving when asked about the new point guard. "Man, he's special," Horford said. "I don't think people understand how good of a player he is. He's gonna showcase that this year. His ability is unreal."
Stevens has given Hayward a lot of credit, too. He praised his versatility and ability as an athlete, as well as his toughness.
Irving is especially excited to be in a new environment alongside great people as a Celtic. He loves the culture in Boston and is ready for the new season.