Overview
The Newberry Panthers are set to take on the Dixie County Bears at home in a non-coference matchup tomorrow. The Bears are coming into the season with a new head coach and with that, have found a lot of success on the offensive side of the ball. At this point in the season, the Bears are sitting comfortably at 7-0. The Panthers, however, are looking to become an over .500 team and win at home with their record currently 3-3.
Newberry head coach Richard Vester says his team has started to come together after losing talent from last season.
Offensive Powerhouse
The Dixie County Bears can attribute a lot of their success to their offense. When comparing the numbers of the two teams, the Bears are an absolute monster. Right now the Bears are averaging 280 yards on the ground, while the Panthers only manage around 86 per game. The Bears live and die by the run; their passing averages are only 41.9 yards per game. This likely won't hurt them too much against the Panthers, as they only average 22.4 yards through the air. It's tough to tell whether the Bears' offensive success or the Panthers' offensive troubles will make the biggest difference in this match up.
Vester says Dixie County's experience helps their overall success.
Players to Look Out For
Although the Dixie County Bears star player James Smith is listed as running back, he plays their quarterback position. Smith leads the Bears in total yards and passing yards per game. He also leads the team in rushing yards at 67.6 YPG and plays free safety on the defensive end. Not too far behind him is Newberry's Tanner Fowler. Fowler is gaining an average of 57 yards per game on the ground. The one position where the Panthers have an edge is at quarterback. David Robinson is throwing the ball for 47.5 yards per game.
On the Bears side, the "do-it-all" James Smith is their leading passer with 35.6 yards per game.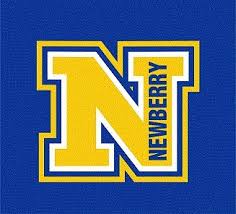 Conclusion
Despite Dixie County's incredible production on the offensive end, the numbers are showing they struggle to find the end zone. Newberry sees the offensive numbers stacked against them. However, Dixie County is averaging a little over 34 points per game.
Newberry is averaging around 32 points per game. If each defense can get hot and force some turnovers, the game can sway in their direction. The defensive numbers are still on the Bears side with 2.6 sacks per game to Newberry's 0.2. Newberry is sitting at 1-2 at home. The Bears are 3-0 on the road, so playing away from home won't be too much of a factor for them.  Newberry will be coming out aggressive, looking for the upset on Dixie County.
Vester says this game will be about Newberry focusing on themselves, instead of getting caught up in what Dixie County does.