Tonight the Florida Gators will play against the University of South Florida Bulls in the second round of the NCAA Tournament at Gainesville.
The Gators come to this game after showing a fantastic performance against the South Alabama Jaguars in the first round of the tournament (3-1). Collectively, the Gators were brilliant at applying their game plan and neutralizing the one from their rivals.
Florida started the game with the intentions of controlling the possession of the ball and attacking through different routes of the pitch. In this game, they focused especially on exploiting the wings constantly because of Deanne Rose's absence in the middle of the forward line; Lais Araujo played in that position but could not have a good performance while playing that role. That forced players like Mayra Pelayo, Julia Lester and Sammie Betters to have an important participation on offense.
Pelayo and Lester dragged rivals, created spaces and passing lanes through the left wing. The Jaguars could not find a way to stop both players from attacking that side of the pitch. But an important factor for the Gators in this game was the defensive performance by Tess Sapone. She used her ability to maintain her position and anticipate to every offensive counter-attack the Jaguars tried to do through the middle.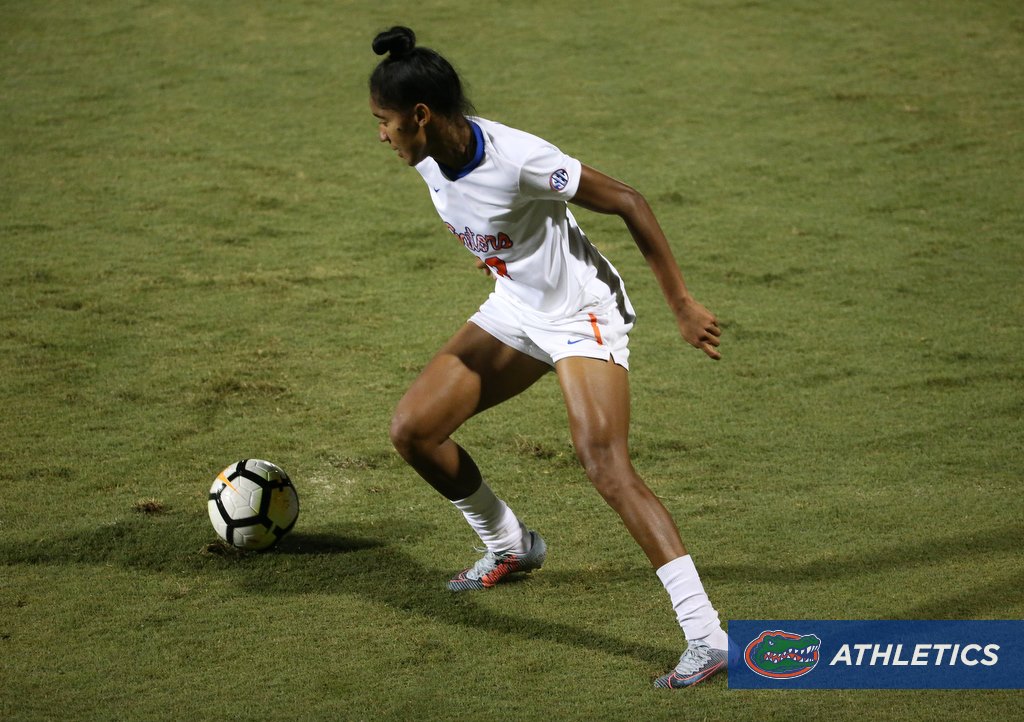 Florida's Next Challenge
Rose will be back in the lineup after the international soccer break. A big advantage for the Gators. She provides a good sense at finding open spaces and finishing plays in the last third.
The Bulls arrive to this game after winning the American Athletic Conference Tournament, in which they beat the UCF Knights in penalties. In the first round, they beat the Florida Gulf Coast Eagles 3-0. Kick-off will be at 6 p.m. The winner from this game will face the winner between Tennessee Volunteers and Washington State Cougars on Sunday afternoon.