The end of the college football regular season provided lots of off the field drama.
In the wake of Saturday's games, many coaches are on the hunt for new positions. With the new December 20th signing period, universities are feeling the pressure to quicken the turn over.
There are currently ten openings, with more to come depending on who signs where.
SEC shuffle
Out of all of the Power 5 conferences, the SEC will have the most new coaches come the 2018 season.
Texas A&M fired coach Kevin Sumlin this Sunday. Sumlin coached the Aggies for six seasons and finished with an overall record of 51-26.
Sumlin's  firing comes less than 24 hours after the school's loss to LSU.
Thank you @CoachSumlin

51 Wins
25 @SEC Wins
12 Wins over ranked teams
10 All-Americans
7 1st Round Draft Picks
5 National Awards
1 #1 Overall Pick
1 Heisman Trophy#12thMan pic.twitter.com/EwamiCnjAN

— Texas A&M Football (@AggieFootball) November 26, 2017
Texas A&M is rumored to be going after Florida State's head coach Jimbo Fisher.
Tennessee Turnover
Tennessee thought they filled their coaching vacancy but their search continues.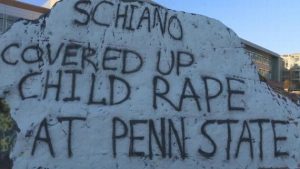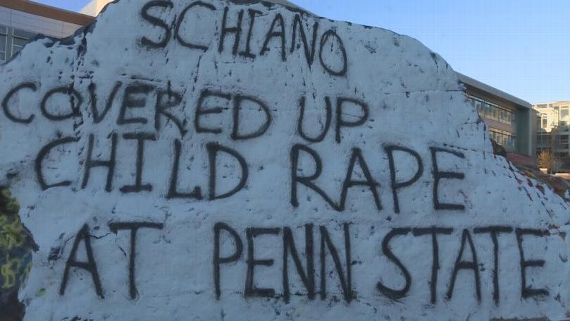 Tennessee agreed to terms with Ohio State defensive Coordinator Greg Schiano, but when fans learned of the hiring, they began to protest on social media and in front of the athletic department.
According to ESPN, in a leaked 2015 deposition former Penn State assistant Mike McQueary included allegations that Schiano told former PSU assistant Tom Bradley about Sandusky's behavior.
In the deposition McQueary allegedthat Schiano went to Bradley in the 1990s and was "white as a ghost and said he just saw Jerry doing something to a boy in the shower."
However, Schiano has denied this.
Besides the social media backlash, approximately 100 people gathered on campus to protest the potential hire.
By the end of the day, Tennessee had backed out of the agreement and are now continuing the search.
Universities Making Moves
Ole Miss and Florida announced who would be taking over their respective programs this weekend.
Ole Miss dropped interim from head coach Matt Luke's title by announcing him as the permanent head coach this weekend.
After going 6-6 with the Rebels this weekend, Luke will hope to keep the team moving in the right direction.
After being turned down by Chip Kelly and Scott Frost, Florida named former offensive coordinator Dan Mullen to the top spot.
Mullen, who coached under Urban Meyer, will hopefully be able to develop Florida's quarterback talent.
Movement out West
Arizona State let go of Todd Graham after a 7-5 regular season and a win against rival Arizona on Saturday.
Graham went 46-31 in six seasons with the Sun Devils.
In a statement by ASU vice president of athletics Ray Anderson, he addressed the situation.
Saying, "Our athletic department, university and community expect our football program to compete on the field for Pac-12 titles, be competitively consistent and qualify to participate in major bowl games on a regular basis. In evaluating Todd's body of work over a four-year period, it became clear that a change is necessary."
Arizona State is expected to hire former Texas A&M coach Kevin Sumlin.
What will this cost?
With all of the movement happening around college football, money will be exchanging hands rather quickly.
According to USA Today, the 12 Bowl Subdivision schools that have made coaching moves this season are facing a combined payout that should easily go over $60 million.
Just the firings of Arkansas' Bret Bielema, Nebraska's Mike Riley, Arizona State's Todd Graham and Texas A&M's Kevin Sumlin is a combined $35.2 million. The total makes this end of the season one of the most expensive ever.