The Florida Gators have been known to have an exceptional defense for over a decade. But in 2017, the Gators defense came under fire after losing their aggressive and physical style that fans have come to know and love.
As the 2018 season approaches, defensive linemen Khairi Clark and Jachai Polite give insight on the new Gator defense.
Building Mentally and Physically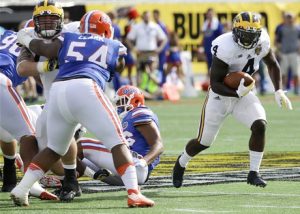 Clark is a redshirted senior and in 2017 he had started all 11 games, totaled 13 tackles, including 1.5 tackles for a loss of five yards, one sack for a loss of three yards during the season and was named to the SEC Academic Honor Roll. He says he's done things with strength and conditioning coach, Nick Savage, that he had never done with previous staffs.
Clark said Savage works with the defense to build mental strength by helping them fight through workouts when they're tired. Savage pushes the players continue to fight through everything they do during practice. The Gators defense is stronger and planning to make a huge difference.
No Faking It
In 2017, Polite played in seven games and recorded four starts prior to suffering a season-ending injury against Georgia. He totaled 22 tackles, 5.5 tackles-for-loss, two sacks, one forced fumble and six quarterback hurries. Polite ranked sixth on the team in tackles-for-loss and was one of three players to force a fumble.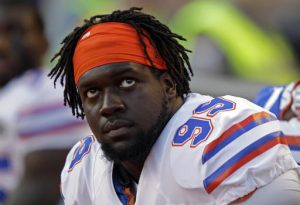 Polite talks about the inside run play and how they will be tougher up the middle. "You got to be a man in the trenches," said Polite. Lineman are getting more of a one on one chance to make plays and free up.
The Gators will kick off their season on Sept. 1 against Charleston Southern.