Red Bull holds off Ferrari. Mercedes falls behind.
As the second weekend of racing in 2022 comes to a close, it's clear that this year's title fight is going to be a battle between Red Bull and Ferrari. While Mercedes holds a one-point advantage over the bulls, they currently lack the race pace to hang in the constructor or driver championship.
Leclerc held the lead for much of today's race, but after a safety car on laps 40-41, Verstappen closed the gap. Both drivers locked up on lap 43, and the Dutchman was able to use DRS on lap 46 to pass the Monegasque and win the race.
Solid outside drives from both Leclerc and Carlos Sainz allowed them to surround Verstappen on the podium while Perez missed out in 4th.
https://twitter.com/ScuderiaFerrari/status/1508163215372472333?s=20&t=4xQsX8mEalaYj3qBjgSX3g
George Russell finished in 5th after driving an overall solid race, and Hamilton made up five places to finish in 10th and secure one more point for Mercedes. This weekend marks the first time that Hamilton qualified above 15th since 2008. Toto Wolf's team will need to quickly adjust the car and strategy if they want to compete for first.
https://twitter.com/MercedesAMGF1/status/1508166456386727946?s=20&t=I3yVJmqnLK-jkWYMJqRvHA
Gainers, Losers, and Saftey Cars.
The battle between midfield teams heated even up more this weekend, thanks to a variety of crashes and retirements. Including Mick Schumacher's qualifying wreck, seven drivers didn't complete the race.
Leading the midfield:
After his teammate's car overheated, Alpine's Esteban Ocon was able to scoop up eight points and finish 6th. Alpha Tauri's Pierre Gasly was able to score his first points finish after a DNF in round 1.
Lando Norris pushed his updated McLaren to 7th and scored the British team their first points of the season. Daniel Ricciardo lagged behind and eventually retired from a car failure. Prior to the technical loss, both drivers were driving in 11th and 12th, a massive step up from last weekend.
https://twitter.com/McLarenF1/status/1508149338391908358?s=20&t=4xQsX8mEalaYj3qBjgSX3g
Alfa Romeo saw the biggest fall from last week's success as Valteri Bottas was forced to retire with car issues and Zhou Guanyu finished in 11th, outside of the points. While Bottas pushed the tempo while in, Afla Romeo didn't look as menacing as they did in week one. 
Still no success
At the back of the pack, Williams saw both of their drivers crash out of the race. Alex Albon showed a much better pace than teammate Nicholas Latifi, but the team will need better qualifying success to start closer to the points.
Aston Martin, their fellow Mercedes customer team, saw both drivers complete the race but finish outside of the points in 12th and 13th. With senior driver Sebastian Vettel likely to return for Australia, the team is hoping he can provide that missing spark.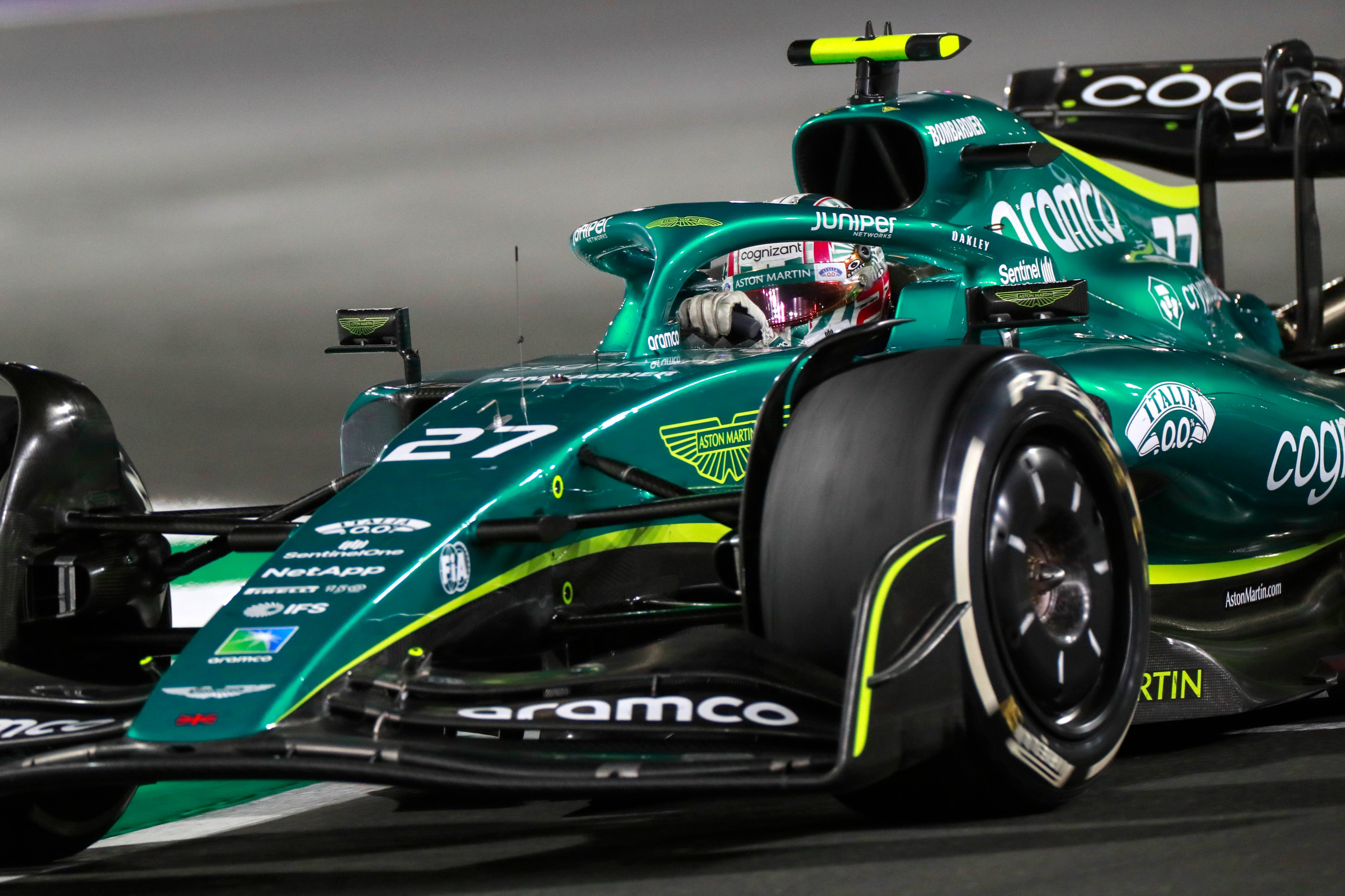 Aston Martin reserve driver Nico Hülkenberg rounds a corner in the 2022 Saudi Arabia GP. CREDIT: Aston Martin Aramco Cognizant F1 Team
Formula One continues racing as the teams head down to Melbourne in two weeks' time.