There is a new era beginning in the Williston Middle High School football program. The school has announced the hiring of Florida High School Athletic Association (FHSAA) Hall of Famer James Robert "Robby" Pruitt.
Coach Pruitt has a fantastic track record in coaching in both Florida and Georgia. The 2022 season will be his 40th year as a head coach in the high school football world. Pruitt won a record seven State Championships while coaching in Florida in the '80s and '90s. He added another one in his two decades of coaching in Georgia.
Pruitt, a Gainesville native, is coming back to his hometown to finish out his illustrious career. 
The Process
How difficult is it to land a coach of this caliber to a program that has six consecutive losing seasons? Williston Athletic Director, Greg Yancey, and Coach Pruitt explained the hiring process. 
After parting ways with its previous head coach, the school posted the opening on the FHSAA website. It formed a hiring committee and narrowed the influx of resumes down to the top five candidates. 
"Coach Pruitt's name came up during our process, and being a… football fan in the state of Florida that immediately got my attention," Yancey said. "I have always been a fan of Coach Pruitt." 
On an early morning in January, they started talking over the phone, and "we instantly just connected and we went to see him shortly after that," Yancey said. The hiring of Pruitt seemed like a match made in heaven.
"Pruitt reminded us that he was born and raised in Gainesville and was looking for a job in the area to be closer to his family that is scattered around the state."
Closing the Deal
Yancey said they felt they were "swinging for the fence" trying to land Coach Pruitt.
"None of us really felt like we could get a coach of this caliber with our [losing] situation, but upon meeting him, it was obvious we had a lot in common," he said.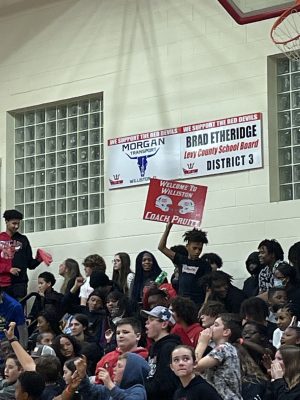 Throughout a two-month process, Yancey and Coach Pruitt talked on the phone regularly. The two created a close bond that they will continue to build upon. Once the committee at Williston felt themselves inching closer to closing the deal with Pruitt, they were over the moon. 
Coach Pruitt was officially announced to the community as the head coach in March during a Varsity basketball game. The gym was overflowing with fans and excitement welcoming him to the community.
"The best of the job is the community," Pruitt said. "I've been really impressed."
An Eager Community
Interestingly, this small town with a population of just over two thousand is what attracted both Coach Pruitt and secondary coach David Vaughn to choose Williston. They both mentioned how eager the community seems to be in rebuilding the football program. 
"I really like the town, the people there seem to be hungry and want a chance for their program to be built," said Pruitt. "It has been six or seven years since they had a winning team." 
Coach Vaughn recalls the times when he coached at Lake Butler and played against Williston in the early 1990s.
"We had some really, really tough games against Williston," Vaughn said.
He recognizes how Williston football not only had some success in the past but also traditions that were built back in the day.
"Williston had a little tradition, the community wants that tradition back," Vaughn added. 
Coach Pruitt even mentioned the level of commitment and dedication that the Williston community has in building the program. He said it is highly involved financially in upgrading the facilities that are needed to ensure success for the team. 
Helpful Bunch
"It has been a good start so far," Pruitt said."They [the people of Williston] have been really supportive, and they raised money for a weight room."
The community hosted a cake sale and managed to raise over $19,000 to build the weight room. He stressed that he can see the willingness they have to support the program. 
Yancey mentioned the importance of the football program to further build camaraderie in the town.
"A big part of the community is football," Yancey said. "[The program] has been successful in the past and we know what a good football program would do for the school, for the community."
Yancey said he noticed the high levels of excitement that have been around the community since the hiring of Coach Pruitt. 
The program is still in its early stages of development with Coach Pruitt and his team. However, Yancey has long-term visions of how the football program could potentially further strengthen the existing community and culture at Williston.
"The goal is to build the program with the kids that are here," Yancey said. "We want kids to come back home and play [football] in the community." 
Coach Pruitt and his team have been welcomed into this tight-knit community with open arms. Even if Williston has not had a winning football team since 2016, the passion for football in this town will definitely help Pruitt build a successful program. This community is ready and excited to see its football team come alive again.
The Vision
Pruitt and his staff are looking to rebuild a football program that has not seen much success in recent years. With Williston's last winning season coming in 2016, Pruitt faces a tough challenge ahead but he is ready to take it on. 
"I think everyone knows the program has been down for quite some time and it's not going to be an overnight fix… but it's something we can definitely make into a good program," Pruitt said.
Short-term Goals
Pruitt's accomplishments show he knows what it takes to win and he knows he can do it at Williston. He is putting together a staff that will definitely help achieve this.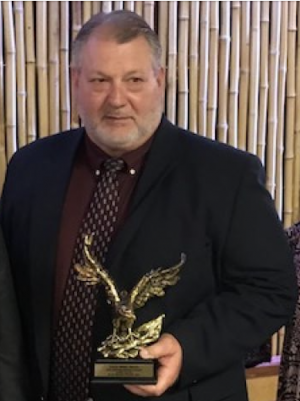 "Not only did we get Coach Pruitt, but we got one heck of a staff as well," Athletic Director Yancey said. "[Pruitt]'s putting together a really, really good staff of not only good football coaches, but good quality men."
Coach David Vaughn has implemented some new tactics to help the players improve on and off the field. Vaughn, being an Olympic-certified strength coach, is putting a lot of emphasis on the weight room.
"We're really working on some of the explosive lifts, just trying to bring them along slowly but very purposefully," Vaughn said. "The big push right now is to make sure my kids really develop the right fundamentals to be successful."
Another new addition to the Williston football program will be a middle school team. Pruitt and Yancey said they are very excited and believe it will be great for the development of the young student-athletes.
"We're going to restart our middle school program that we haven't had in the last five years," Yancey said. "[Pruitt] wants to resurrect that program and get three teams going."
"There are certain things you have to do to have a chance to win… I think coming in and putting some things in place like the middle school team will go a long way," Coach Pruitt said.
Looking Ahead
Pruitt and his staff have made some excellent moves to begin to rebuild the Williston football program. The year-round strength and conditioning program and the middle school team will greatly help the players develop.
"Of course long-term we want to compete for championships," Yancey said. "That's the reason we got Coach Pruitt. We always want to do that."
"They've never won a state championship; that's our goal: to win a state championship," Pruitt said. "Our goal is going to be to win the region, have the best program in the state and win state championships."
Winning state championships may seem a little far-fetched as of right now. However, Coach Pruitt and his staff are going to do everything in their power to accomplish it. He has won everywhere he's gone, and Pruitt said he believes he can turn Williston's football program around and compete for championships for years to come.