On Wednesday, the Gainesville High School baseball team lost to Buchholz at home 9-0.
In the bottom of the 3rd inning, Hurricanes batter Cade Dixon hit a ground ball between the third baseman and shortstop. The Buchholz shortstop made a diving play to snag the ball and threw the ball to the first baseman. Dixon raced to first to beat the throw.
He touched the bag just before the first baseman caught the ball and was ruled safe. That was the first hit for the Hurricanes and ended up being their only hit of the night. Buchholz pitcher Austin Cardozo struck out 12 batters while only allowing one hit over seven innings in his dominant performance against the Hurricanes.
Defensive Woes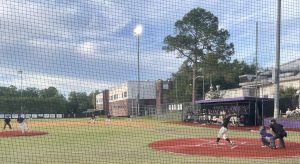 Hurricanes starting pitcher Josh Morison pitched four innings and gave up six runs. But, he didn't have his defense to thank. The Hurricanes committed four fielding errors on the night and two in the 1st inning alone. Those two errors led to three runs for Buchholz in the 1st inning, and they never looked back. Buchholz scored at least one run in every inning except for the second and sixth innings.
Buchholz played stellar offense, and they benefited from poor defensive play, good base running and clutch hitting. They finished the game with nine runs, 12 hits and five walks.
Spectacular Performance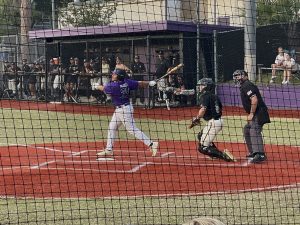 The highlight of the game was certainly the performance from Cardozo. He was dominant the entire night. The Hurricanes only had one runner in scoring position during the game, and it was due to a Buchholz error. The only hit that Cardozo allowed was an infield single that the runner beat out by a second. Cardozo could not have been more effective in his complete game shutout against the Hurricanes.
The Hurricanes will look to get revenge against Buchholz on Friday. They play their inner city rival again at 7 p.m. at Buchholz.