College basketball fans rave at this time of year. The Sweet 16 in the NCAA Men's Tournament is a stage that not many teams have the opportunity to grace. Viewers have become accustomed to watching the power houses: Duke, North Carolina, Kansas, etc.
When Florida and Florida Gulf Coast square off Friday night, eyes will be glued to TVs and computer monitors. Batteries will be taken out of every remote control for fear of accidentally changing the channel… Well, you get the picture.
FGCU has made history. It seemingly cruised past No. 2-seed Georgetown, and it quickly dealt with No. 7-seed San Diego State. FGCU is the first 15-seed to reach the Sweet 16.
But this sunshine matchup has a few fun facts that most fans don't know.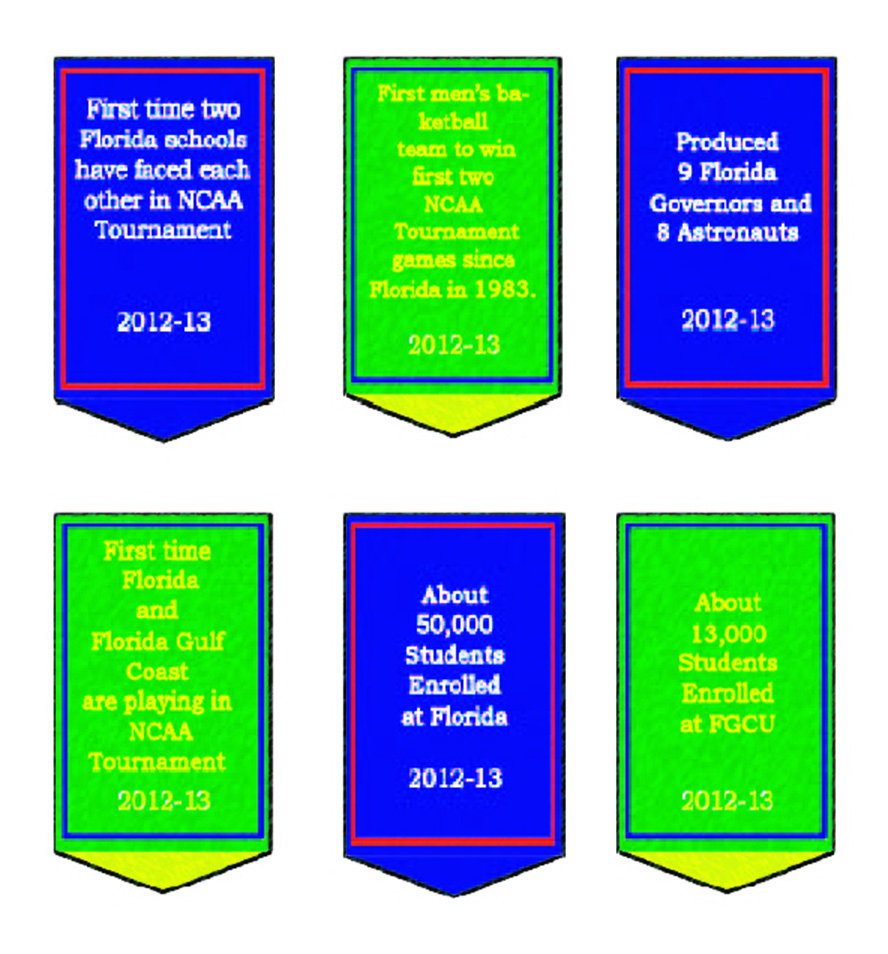 The Eagles are the first team to win its first two NCAA Tournament games since Florida in 1983. The two schools have combined to produce nine Florida governors and eight astronauts. It's also the first time that two universities in Florida have played in the tournament.
The basketball portion of the matchup is closer than most would think. FGCU has risen to the top of the college basketball highlight reel with its "Dunk City" persona. Even though the tournament is only two games deep, FGCU seems to be for real.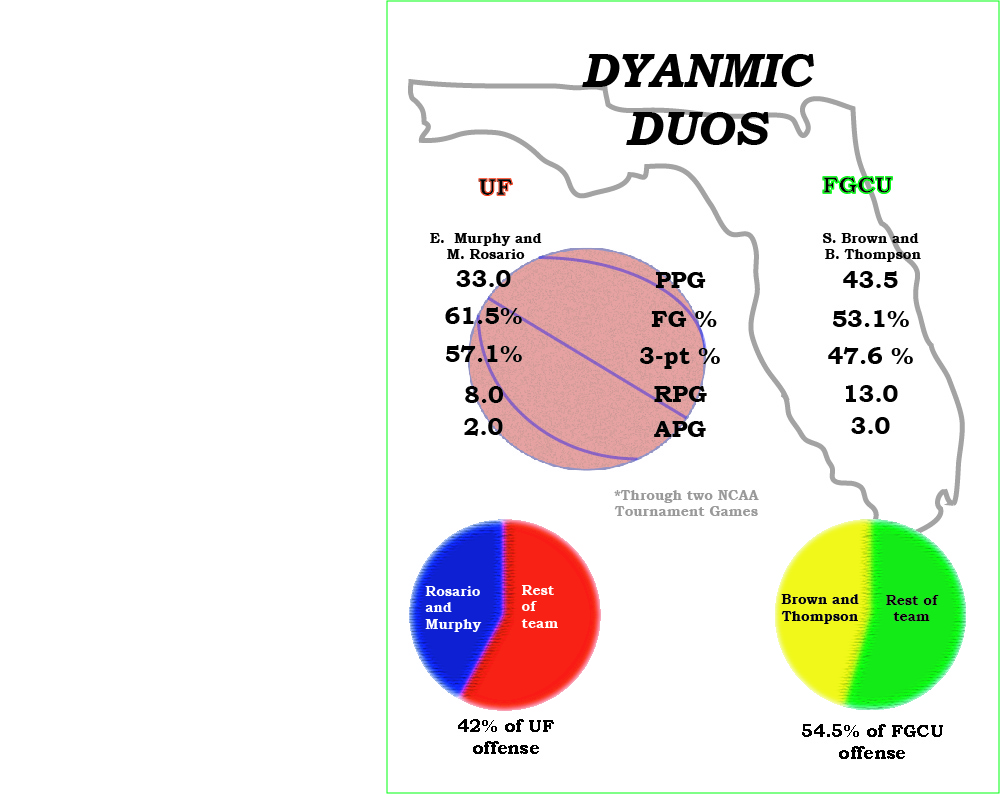 Florida's Erik Murphy and Mike Rosario have by no means been "stud" seniors this year. In the tournament, however, they're shooting the lights out for the Gators.
Rosario dropped 25 against Minnesota. In the same game, Murphy had 15 and was perfect from behind the arc, but his playing time was cut short after picking up a fourth foul early in the second half.
The Eagle's Sherwood Brown has been the team's vocal leader. He has 41 points in the first two rounds while his teammate Bernard Thompson has 46 points.
Florida has a stifling defense. As Mark Jackson, head coach of the Golden State Warriors, said, "I'll take great offense over great defense."
The Eagles could be dangerous if they can exploit the Gators in transition. If Rosario and Murphy go cold, Brown and Thompson could heat up by getting out and running. Hardly anyone would imagine a team from the Atlantic Sun Conference could make it to the Sweet 16. It happened.
Gators fans should not fall under the trap that is the small-time nature of FGCU. Anything can happen in college basketball. If the Eagles hit the fast break early, they could take a one way flight to Dunk City.