Tonight, tip-off is scheduled for 7:00 p.m. as  the No. 22 Florida Gators play host to the Alabama Crimson Tide. You can get live coverage of this SEC matchup starting at 6:45 p.m. on ESPN Gainesville 95.3FM.
The Gators were pushed out of the 20th spot in the AP Poll as they took a home loss to unranked Georgia last week. However, the Gators proved they deserved to stay in the rankings as they chomped back at LSU and staged a dominating fourth quarter rally, to defeat the Tigers, 53-45. Florida slid down two spots and is now shining from the 22nd spot in the rankings.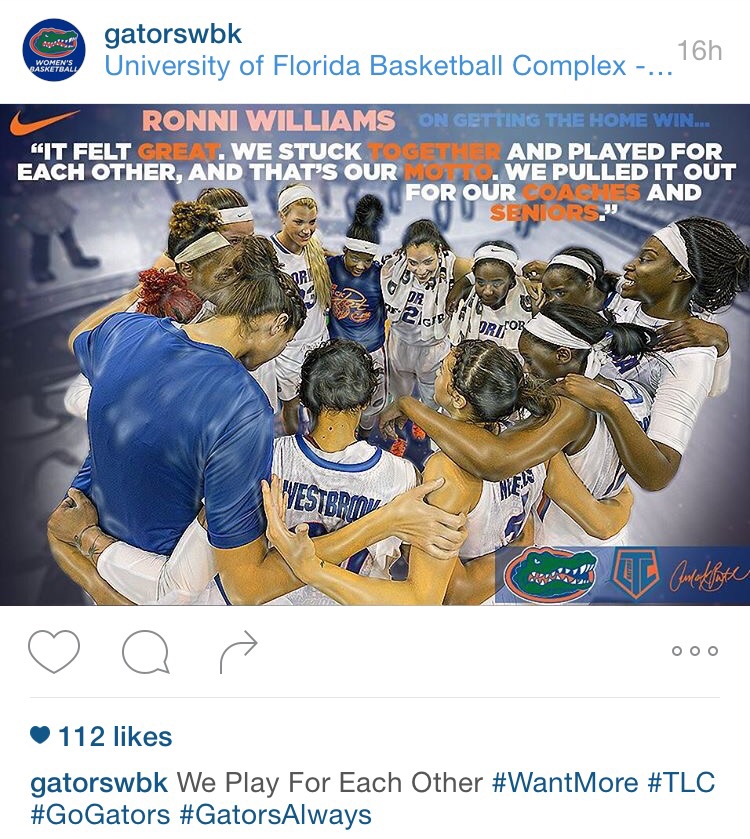 A win over LSU allowed Florida to earn its first SEC home win of the season and now, the Gators are in the hunt for its second. Florida is sporting a 15-and-3 overall record and 3-and-2 conference record. Ironically, Alabama storms into Gainesville with a 2-and-3 conference record. Florida's coach, Amanda Butler says you cannot underestimate any team in the SEC.
If Alabama's record, which is opposite of Florida's record, wasn't ironic enough, then the Crimson Tide rolling a victory over Georgia, is very ironic.
The Crimson Tide is leading the way in the all-time series between the Gators, 29-26. Despite Florida currently losing the all-time battle against Alabama, the Gators have recently rolled out a five-game win streak against the Crimson Tide.
Florida leads the SEC in steals and who the Gators have to thank for that is junior newcomer, Simone Westbrook. Westbrook is currently ranked second, in the SEC, for steals. You could say she's quite the thief  with at least one steal in each game, except for one.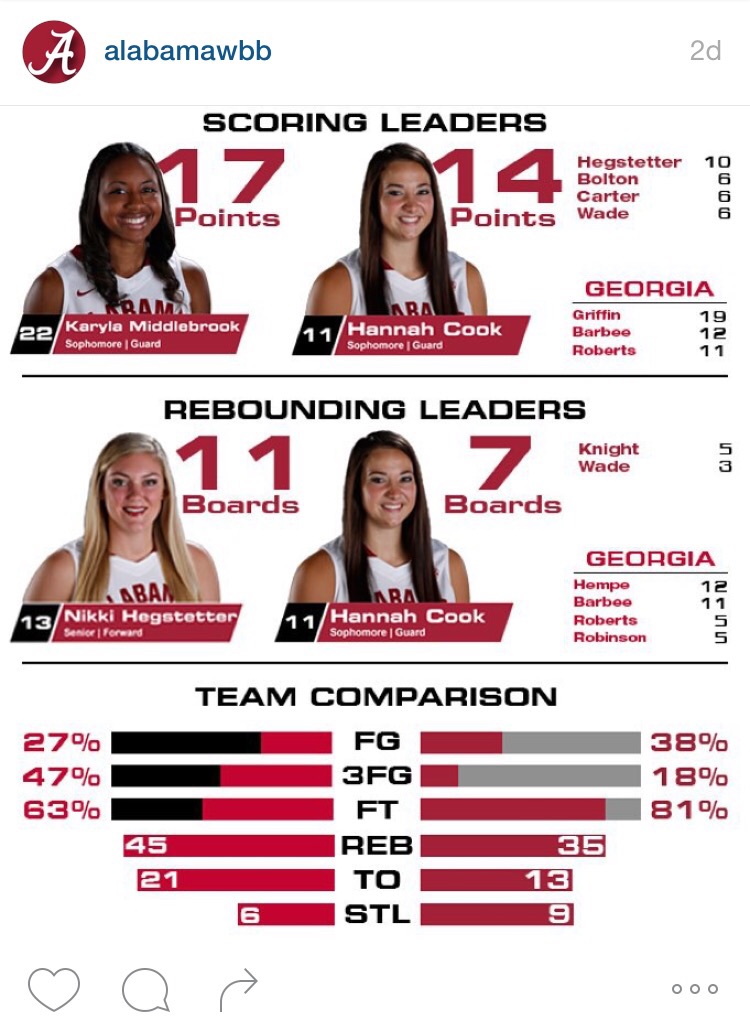 Alabama is looking to steal a SEC victory away from Florida. The Crimson Tide are led by head coach, Kristy Curry. The Gators need to be on the watch for Alabama's ability to score. Florida also needs to be aware that the Crimson Tides' depth chart can compete with theirs.
Six of the last eight games, between the Gators and Crimson Tide, have been decided by single-digits. Both teams are hungry to add another SEC victory to its' resume.