With the Daytona 500 less than a week away, 20 year old Chase Elliott has earned the pole position for the race.
After Jeff Gordon retired at the end of last season, Elliot became the replacement for the No. 24 Hendrick Motorsports car. There may be some pressure to fill the shoes of Gordon, but Elliot has plenty of experience behind him. Chase is the son of Hall of Famer and two-time Daytona 500 winner Bill Elliot. Chase and Bill are now the fourth father and son pair to have won the pole.
Elliott is the youngest racer to win the Daytona 500 pole. Austin Dillion was previously the youngest racer to win the Daytona 500 pole in 2014 at 23 years-old.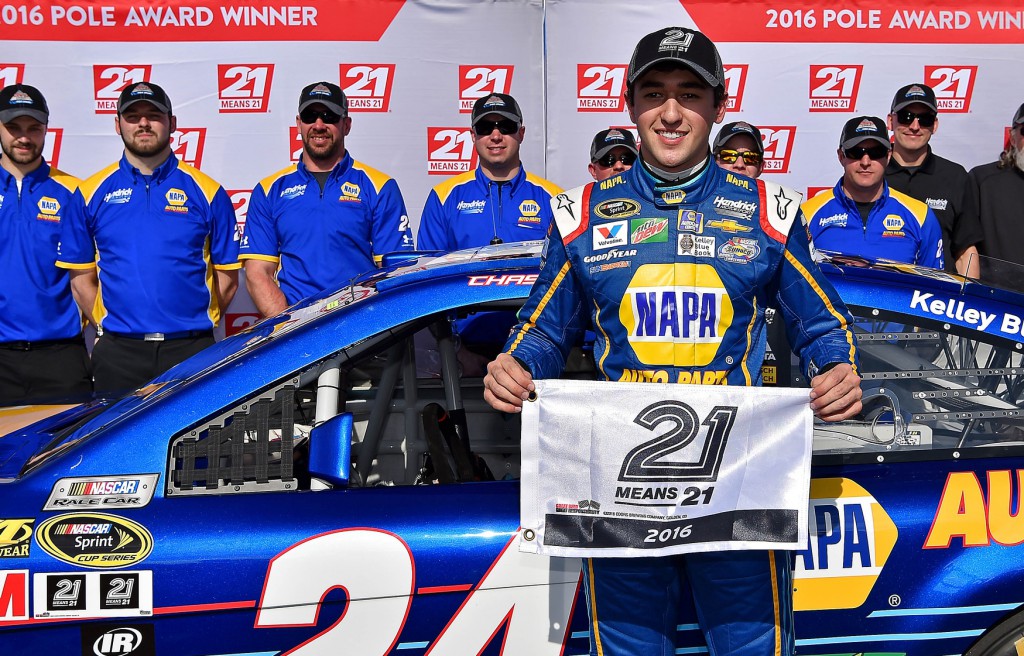 Elliot didn't expect to be in a pole position. In winning it, Elliott will start where Gordon started in his final Daytona 500. Winning the pole is a nice boost in confidence for the rookie, but Elliot realizes it will take more than that to win the 500-mile long race.
The other racer whose position is locked in for next Sunday is Matt Kenseth, who came in second. The rest of the drivers will qualify during the Dual Races on February 18th.
The Daytona 500 will take place on Sunday, February 21st at 1pm.