Today when the clock strikes 1:30 p.m. the Tampa Bay Rays will endure a first pitch that the Rays' organization, Major Baseball League, and America will never forget. Leaving from their spring training facility in Port Charlotte, Florida, the Rays traveled 270 miles over the Gulf of Mexico to reach the destination of Havana, Cuba.
Tampa Bay takes on the Cuban national team for an exhibition game. This means the American fan base will be in for an unusual treat while watching on their televisions, but the Cuban fan base will be in for an unforgettable first-hand experience.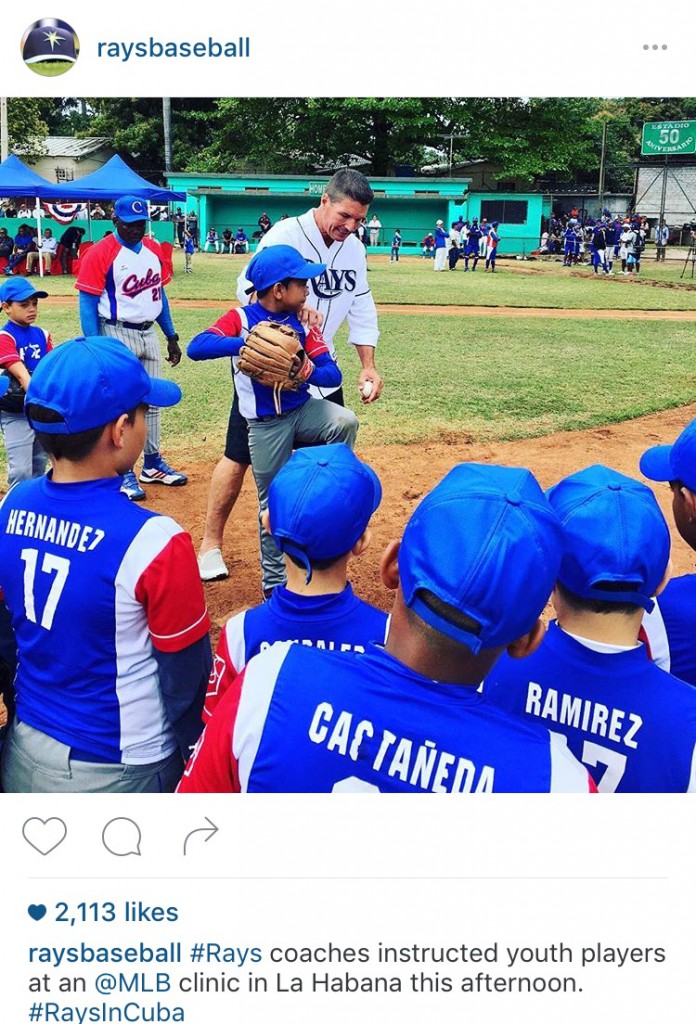 This will be the first time a MLB team has traveled the distance to Cuba, since March 28, 1999, when the Baltimore Orioles took on the Cuban national team.
Cuba and the Rays have something in common, Dayron Varona. Varona is the an outfielder for Tampa Bay who was born and raised in Cuba. But the interesting thing is, Varona is signed to minor league contract with the Rays. He was notified last week that he would be added to Tampa Bay's 34-man roster for the trip to Havana.
Rays Manager, Kevin Cash, explains that the decision to call up Dayron Varona for this historical trip, creates an even more special experience.
All eyes are on this game for more reasons than one. But a special set of eyes will be in the stands to watch the Rays take on the Cuban national team. President Obama will be in attendance to be apart of this historical MLB day. Obama made history with taking this trip to Cuba, being the first U.S. President to make the trip since 1928 (Calvin Coolidge).
Be sure to tune into ESPN at 1:30 p.m. to catch the Tampa Bay Rays vs. Cuban national team.