No 2-seeded Villanova came into the Elite Eight match-up against top seeded Kansas as the underdog, but that mattered little as the Wildcats were the ones cutting down the nets once the final whistle had been blown. Kris Jenkins, Josh Hart, and Ryan Arcidiacono all scored 13 points in a well-balanced offensive attack that helped Villanova reach the Final Four for the first time since 2009.
Villanova Head Coach Jay Wright was extremely proud of his team's performance , as the team made 18 of 19 free throws on route to a 64 to 59 victory.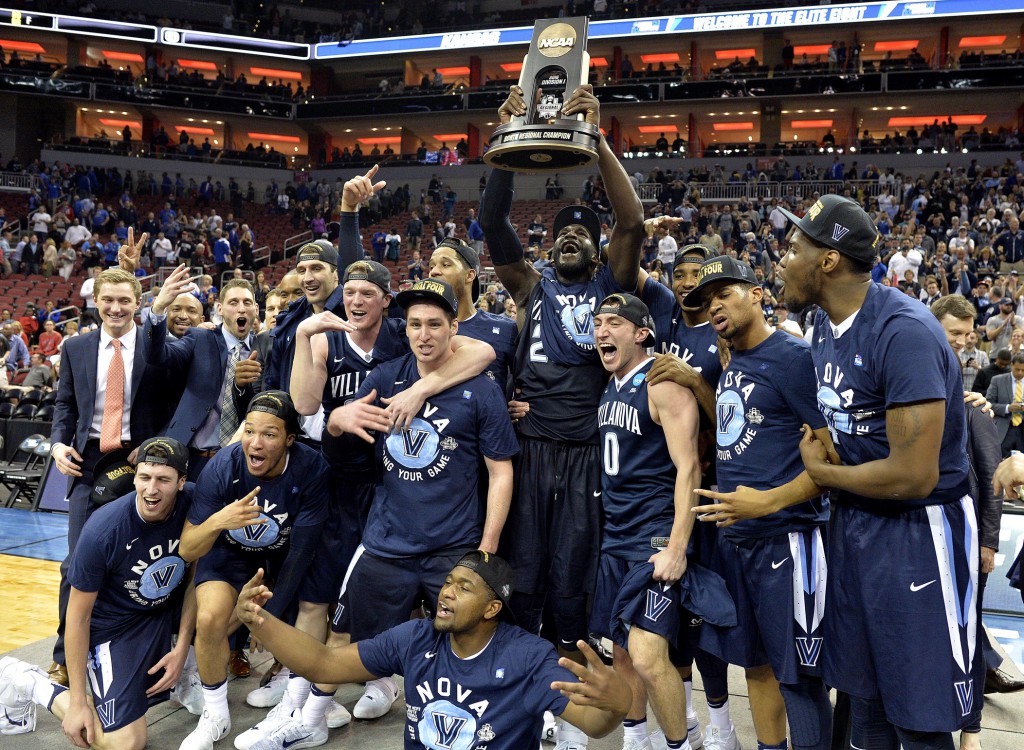 For the Kansas Jayhawks, the finish signaled a disappointing end to a season in which many regarded them as the most complete team in the country. Kansas Head Coach Bill Self said nothing in particular is to blame for the team's defeat, as he believes it was simply a case of things not going their way. It is the first time the Jayhawks lose in the Regional final since they won the tournament in 2008.
Up next for Villanova will be fellow two-seed Oklahoma, who are fresh off of defeating Oregon in impressive fashion to win the Western region portion of the bracket. Key for Villanova will be neutralizing Sooner senior guard Buddy Hield, who is coming off a 37 point performance.
The Final Four matchup between Villanova (33-5) and Oklahoma (29-7) is set to take place on Saturday April 2 at 6:09 PM from NRG Stadium in Houston, Texas.